Reviews Pinterest
Online review management: Misleiding van de consument?
Bedrijven en marketeers zijn zich al lange tijd bewust van de impact die mond-tot-mondreclame kan hebben op productattitudes en aankoopgedrag van consumenten. Wanneer consumenten op zoek gaan naar informatie over producten en diensten, hechten ze veel belang aan de ervaringen en (non-commerciële) meningen van anderen.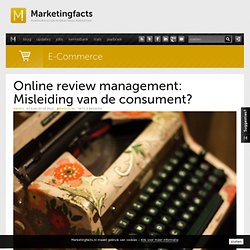 Online review management: Misleiding van de consument?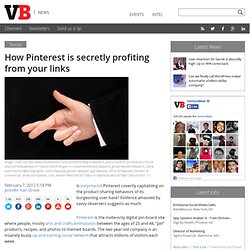 How Pinterest is secretly profiting from your links
Is surprise-hit Pinterest covertly capitalizing on the product-sharing behaviors of its burgeoning user base? Evidence amassed by savvy observers suggests as much. Pinterest is the invite-only digital pin-board site where people, mostly arts and crafts enthusiasts between the ages of 25 and 44, "pin" products, recipes, and photos to themed boards.
Nieuw design voor Pinterest profielen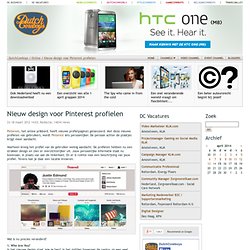 Pinterest, het online prikbord, heeft nieuwe profielpagina's gelanceerd. Met deze nieuwe profielen van gebruikers, wordt Pinterest iets persoonlijker. De persoon achter de plaatjes krijgt meer aandacht.
Wit Communicatie adviseurs
De hype van Pinterest ontleed: het ontketent een interesserevolutie - Internet & Media
Reviewing Pinterest, the Newest Social Media Site
Ja, ik had eind vorig jaar al het een en ander gelezen over Pinterest maar het even op zijn beloop gelaten omdat de site, tot de dag van vandaag, invite-only is. Nadat ik meerdere keren vele weken heb moeten wachten op invites van alle nieuwe Google diensten de laatste 2 jaar, heb ik inmiddels mijn buik vol van invites pogen te krijgen.
Het nieuwe pinnen met Pinterest