EFC C2C
Infographic inspirations for the EFC C@C project Dec 6
Yesterday Visualizing.org launched version 1.0 of their Visualizing Player, a media player designed specifically for embedding and displaying infographics and data visualizations.
The Visualizing Player on Datavisualization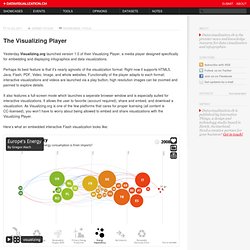 This is freaking awesome. If we could make this thing sing. by ericsonproper Dec 6
4N8b.USAID-FINAL2
Substratum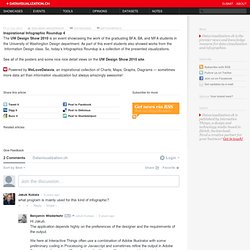 Inspirational Infographic Roundup 4 on Datavisualization
01 Jul 2010 Benjamin Wiederkehr Showcases Infographics Inspirational Infographic Roundup 4 The UW Design Show 2010 is an event showcasing the work of the graduating BFA, BA, and MFA students in the University of Washington Design department.