Divertido
Social - Scared Bros At A Haunted House. Social - Show Me Your Money Face! Proving that money can buy happiness, these money/face mashups are stacking up quick around the web.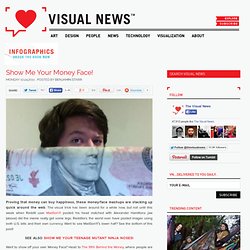 The visual trick has been around for a while now, but not until this week when Reddit user MadSon11 posted his head matched with Alexander Hamiltons jaw (above) did the meme really get some legs. Redditors the world over have posted images using both U.S. bills and their own currency. Want to see MadSon11′s lower half? Social - Darkness II Artfully Executed Trailer. Social - Brodie Smith - Frisbee Trick Shots. Bricks Of War Is A LEGO Gears of War. And Yep, It Fuckin' Rocks. ​A stop-motion pop 'n stop spoof?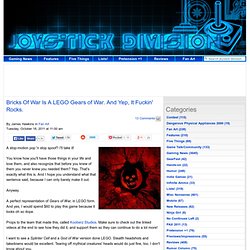 I'll take it! You know how you'll have those things in your life and love them, and also recognize that before you knew of them you never knew you needed them? Yep. That's exactly what this is. And I hope you understand what that sentence said, because I can only barely make it out. Tokyo Train Station. Social - Ridiculousness | Episode 2. Social - HIGHLIGHT REEL - Conan O'Brien & Steven Ho. Paranormal Activity. Girls hijack PA system with mobile phone - www.facebook.com/LGmobileAus. t32_26695081.jpg (JPEG Imagen, 990x659 pixels) - Escalado (89. Social - It Has Come To This: Scented USB Drives. This_computer_is_never_obsolete.jpg (JPEG Imagen, 500x693 pixels) - Escalado (80%) Só Riso Mail Vídeos Cómicos Funny Videos - A flexibilidade das irmãs Ross.
Benny Lava...(WITH LYRICS) Halarious. Skinny Girl Owned By Desert Eagle Video. Baby Terrified When Mom Blows Nose. Mythbusters: Lego Ball. Boy Finds Fly In Spider Web, Has Theory About How It Might Escape. Social.
---