Databases
mgp/iron-cushion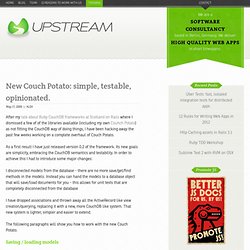 New Couch Potato: simple, testable, opinionated. – Upstream - Agile
May 17, 2009 by alex After my talk about Ruby CouchDB frameworks at Scotland on Rails where I dismissed a few of of the libraries available (including my own Couhch Potato ) as not fitting the CouchDB way of doing things, I have been hacking away the past few weeks working on a complete overhaul of Couch Potato. As a first result I have just released version 0.2 of the framework.
NOSQL has become a very heated topic for large web-scale deployment where scalability and semi-structured data driven the DB requirement towards NOSQL.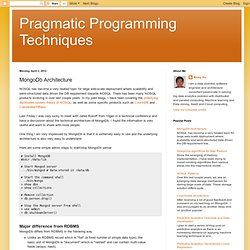 MongoDb Architecture
MongoDB = Get Stuff Done
You Only Wish MongoDB Wasn't Relational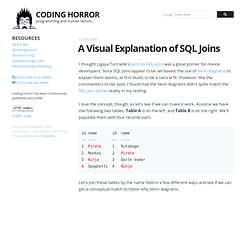 October 11, 2007 I thought Ligaya Turmelle's post on SQL joins was a great primer for novice developers. Since SQL joins appear to be set-based, the use of Venn diagrams to explain them seems, at first blush, to be a natural fit. However, like the commenters to her post, I found that the Venn diagrams didn't quite match the SQL join syntax reality in my testing.
In addition to the charts that follow, you might want to consider the Frequently Asked Questions section for a selection of common questions about MongoDB.
SQL to Mongo Mapping Chart