Making Stuff
Get flash to fully experience Pearltrees
In trying to be better about working out of my stash, I am finding all kinds of fun stuff to play with. Some new ideas, some oldies but goodies. This one is an old idea, but one that I loved when I was growing up! It's been like 20 years since I used to make these, so I am just going to say, I feel they're due for a comeback.
You should all know by now that we are all about stacking bracelets on our wrists. The more, the better.
For several months now, we've been receiving emails requesting a friendship bracelet DIY.
It's been awhile since our last bracelet DIY . I don't know about you, but our wrists have been begging for another colorful addition for months now.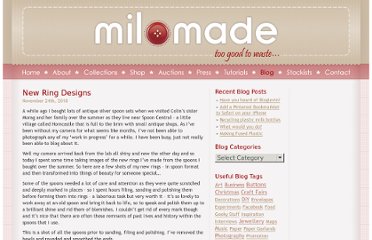 November 24th, 2010