Dinner
Buffalo chicken garbage bread | finding a new life through food. My morning consisted of dancing in my kitchen to Rihanna and Beyonce while making buffalo chicken garbage bread.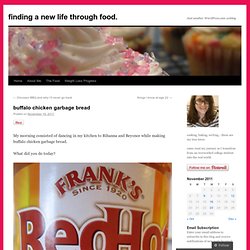 What did you do today? I also cleaned out the sink in an effort to remain in good daughter graces. My birthday is coming up next week and we all know that I'm wishing and hoping for the typical 22-year-old gifts. Dutch ovens, silplat mats, and of course anything from the Martha Stewart cooking line at Macy's.
I'm special. Chicken Roll Ups. I have a great, easy and delicious new recipe to share with you!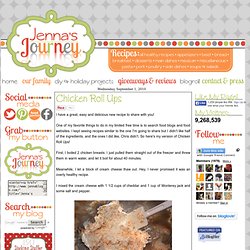 One of my favorite things to do in my limited free time is to search food blogs and food websites. I kept seeing recipes similar to the one I'm going to share but I didn't like half of the ingredients, and the ones I did like, Chris didn't. So here's my version of Chicken Roll Ups! First, I boiled 2 chicken breasts. I just pulled them straight out of the freezer and threw them in warm water, and let it boil for about 40 minutes. Alfredo Lasagna Roll-Ups. When I saw the idea for rolled up lasagna on Pinterest, I knew I had to try it.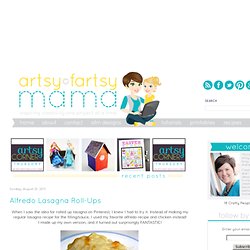 Instead of making my regular lasagna recipe for the filling/sauce, I used my favorite alfredo recipe and chicken instead! I made up my own version, and it turned out surprisingly FANTASTIC! I will tell you how to make these babies in just a few, but first here is the recipe I love for Alfredo Sauce:
---