Dinner
My morning consisted of dancing in my kitchen to Rihanna and Beyonce while making buffalo chicken garbage bread. What did you do today?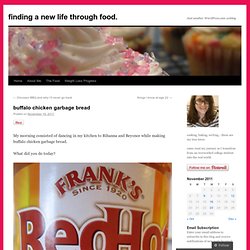 buffalo chicken garbage bread | finding a new life through food.
I have a great, easy and delicious new recipe to share with you! One of my favorite things to do in my limited free time is to search food blogs and food websites.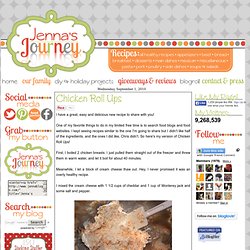 When I saw the idea for rolled up lasagna on Pinterest, I knew I had to try it.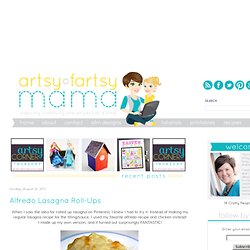 artsy-fartsy mama: Alfredo Lasagna Roll-Ups
About a month ago I was looking for a snack food to take to a party. A party where we all gathered to watch a football game that was most definitely not super (for a Colts fan, anyway). While the game itself was quite a disappointment, these egg rolls were anything but.