Vision & lighting
Photo by zeynepcankanergunay
Egoiste Magazine | Frillr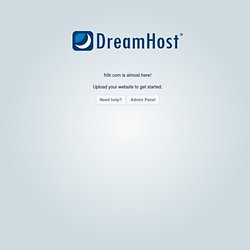 Egoiste , the french magazine created by Nicole Wisniak is an ultimate Parisian fashion collectors item. I adore the concept of Egoiste , that mixture of great literature and magnificent black and white visuals, and like the theimagist pointed out , this moment could use a beautiful and directional concept. Egoiste was the work of - Nicole Wisniak, who was the editor, consultant art director, advertising director, production controller and distributor. One of the most brilliant revelations during my research on Egoiste is that Wisniak created ads specifically for her advertisers for her magazine. HOW GENIUS is that ..... ad Princess Caroline of Monaco , Ricard Avedon , novelist Marguerite Duras, Helmut Newton, Mick Jagger, Francoise Sagan and so many more brilliant minds aided in the elevation of Egoiste.
first image image: tommy ton perhaps stealing a page from the hoof shoe craze, dsquared designed this series of skeletal stilettos for their fall/winter 2010 collection. the series features a variety of high heeled boots and shoes that feature heels that look like they are made from spinal columns. the shoes are mostly plain with lace-up side details on some, straps and simple leather patterns on others. these simple details are contrasted by the organic formed spines on the heels. the shoes will go on sale this august online through select retailers. http://www.dsquared2.com image: dsquared2
dsquared2 skeletal stilettos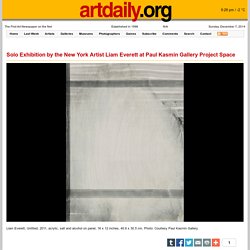 NEW YORK, NY.- Paul Kasmin Gallery Project space, in collaboration with Romer Young Gallery, San Francisco, present a solo exhibition by the New York artist Liam Everett. Everett's installation Cura consists of a recent group of paintings, which the artist refers to as the "eclipse paintings." Working with acrylic, salt and alcohol, Everett's paintings both "record and arrest a seemingly alchemical process" and reflect his continued exploration of the perceptual experience. Focusing on the motion of light and its inherent ambiguity as an entity tied, inseparably, to our temporal reality, Everett establishes an immediate, hyper-present relationship with the now. "The eclipse paintings engage the appearance of light rather than the image of light."
Solo Exhibition by the New York Artist Liam Everett at Paul Kasmin Gallery Project Space
GoSee - Creative News Services
Le Creative Sweatshop | Home
NOWNESS
Identical twins Valeria Napoleone and Stefania Pramma pair up for a vibrantly off-kilter portrait series by cult Swiss photographer Walter Pfeiffer. Styled by Fantastic Man 's Jodie Barnes, the fashionable siblings wore complimentary Alaïa, Margiela and Céline accessorized with Chanel, Fabergé and designs from their own line of jewelry, "SvP". The willowy Italian sisters are a fixture on the international art circuit, where they can be found lighting up a room in colorful, matching Issey Miyake and Prada outfits. London-based Napoleone is a respected collector and patron of female artists—the works of Jill Spector, Nicola Pisano and Rebecca Morris fill her living room—while Pramma is an independent luxury accessories designer and consultant in New York. Growing up close to Milan, their mother would take them to the family's jeweler to have individual pieces made to mark special occasions.
blank-mag