Cooking
Soy-Glazed Fish With Sautéed Summer Squash Recipe. Enjoy This Spinach and Cheese Sunflower Pie. To make this pie first you have to make a dough with flour, salt, white wine and olive oil.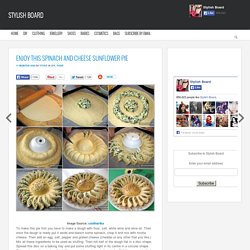 Then once the dough is ready put it aside and blanch some spinach, chop it and mix with ricotta cheese. Then add an egg, salt, pepper and grated cheese (cheddar or any other that you like.) Mix all these ingredients to be used as stuffing. Then roll half of the dough flat in a disc shape. Spread this disc on a baking tray and put some stuffing right in its centre in a circular shape. The Perfect Pantry Article. Cheesy Spicy Quinoa and Broccoli Recipe. Guacamole Recipe. Guac-Deviled Eggs. Guac-Deviled Eggs So I was walking through Wal-Mart the other day when I stumbled into a whole aisle that appeared to have been stocked by the decorating committee of my 8th grade gradation ceremony: pastel, pastel, as far as the eye could see.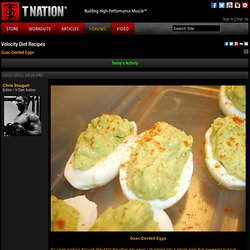 (Hey, the ceremony could've been worse. Roasted fish - Healthy Recipe. Vanilla Yogurt Pancakes.
Comfort food. Pork/Steak. Cocktails - Drink Recipes, Vodka, and Cocktail Recipes. Cooking Tips and Secrets, Chef Chuck Kerber | Pittsburgh Hot Plate PittsburghHotPlate.Com | Pittsburgh Restaurant Reviews | Food Blog| Cooking Tutorials And Much More | Food | Cooking | Recipes | Food Blog | Pittsburgh. Chef Chuck Kerber Cooking Tips Never wash mushrooms!
If the fungi have dirt or debris on them, simply brush it off with a cloth. Water will saturate the mushroom, leaving them tasteless and soggy. Peeta's Stuffed Cheese Buns. What do you get when you mix bread, cheese, Hunger Games, cheese, and cheese?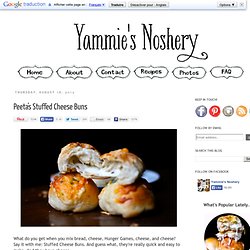 Say it with me: Stuffed Cheese Buns. And guess what, they're really quick and easy to make. 50 Slow Cooker Recipes. Life is busy around my house.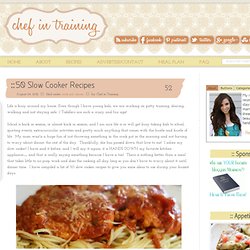 Even though I have young kids, we are working on potty training, sharing, walking and just staying safe :) Toddlers are such a crazy and fun age! School is back in session, or almost back in session, and I am sure life is or will get busy taking kids to school, sporting events, extracurricular activities and pretty much anything that comes with the hustle and bustle of life. My mom was/is a huge fan of just throwing something in the crock pot in the morning and not having to worry about dinner the rest of the day. Thankfully, she has passed down that love to me! I adore my slow cooker!
Pasta. Everything You Need to Know About Kitchen Knives. Kitchen Helpers. I found these helpful charts last week and just had to share!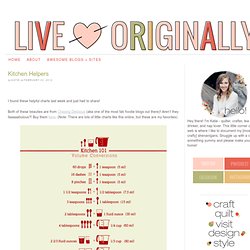 Both of these beauties are from Chasing Delicious (aka one of the most fab foodie blogs out there)! Aren't they faaaaabulous?! Buy them here. (Note: There are lots of little charts like this online, but these are my favorites). The Original Caramel Apple Jello Shots [With Real Apples] Can you believe I actually spend time trying to figure out what kinds of food could be used as a vessel for jello shots?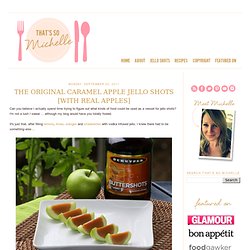 I'm not a lush I swear ... although my blog would have you totally fooled. It's just that, after filling lemons, limes, oranges and strawberries with vodka infused jello, I knew there had to be something else ... So we tried apples... and guess what? Strawberry Peach Vodka Collins Popsicle Recipe. You like fruit, you like vodka, you like popsicles — shoot, you like a lot of things.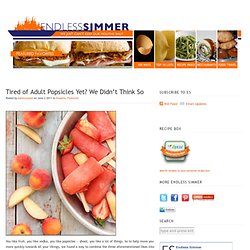 So to help move you more quickly towards all your likings, we found a way to combine the three aforementioned likes into one. Before your skeptical brow can arch upwards, let us say — yes, you can freeze vodka. Farmer, Fannie Merritt. 1918. The Boston Cooking-School Cook Book.
---