Games
gunblood-western-shootout.swf from officegamefiles.com - StumbleUpon
Draw a Stickman
Games: Play Zumas Revenge!(TM)
Love - StumbleUpon
Alienocalypse
11/11/10 - GOOD VIBES TO TOM FULP FOR FRONTPAGE! Mr. Fulp you truly are Armed with Wings! The world is now in silence, gone is the empire and the few villages that exist do so in peace.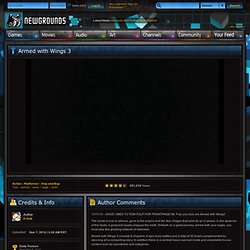 Armed with Wings 3
What if you could live your life over again? Alter Ego is an online life simulation browser game. (It's hard to explain.) Alter Ego for Mobile: Alter Ego is also available for iPhone and Android devices!
Alter Ego
Canvas Rider - Wild West by weewam
Toon Crisis
Description Kick gummy bear butts and smash giant doors to escape the dreadful Candy Land! This simplistic game uses nothing more than the left mouse button. The goal of the game is to launch Burrito Bison and smash through the three giant gates to escape Candy Land.
Burrito Bison | Action Games | Play Free Games Online at Armor Games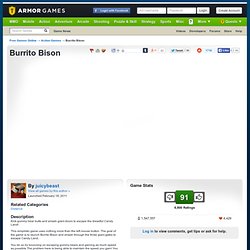 DoubleWires.swf from daug.net