JS
Écrit par Oussama juin 10 Hi all, Update: Prestashop Module actualité avec défilement Après un ancien article traitant la façon de comparer deux dates en php , voila un deuxième article concernant le développement web. Ce qu'on appelle le « News Slider » ou en Français « Défilé de news » (traduction césarienne ) est devenu une partie très importante lors du développement ou la création de n'importe quel site web .
News Slider - Défilement d'infos - en utilisant jQuery | Blog astuces web et SEO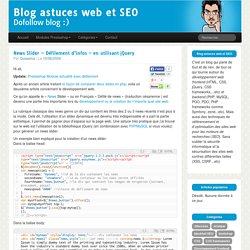 Instructions et exemples de code HTML 1 Téléchargez l'archive zip tout-en-un 2 Transférez le fichier .swf du lecteur que vous désirez utiliser sur votre site 3 Copiez-collez le code HTML sur votre page web, en indiquant la bonne adresse de fichier MP3 à lire. <object type="application/x-shockwave-flash" data=" dewplayer.swf " width="200" height="20" id="dewplayer" name="dewplayer"> <param name="movie" value=" dewplayer.swf " /> <param name="flashvars" value="mp3= test.mp3 " /> <param name="wmode" value="transparent" /> </object> Si vous en avez la possibilité, l'idéal est d'utiliser swfobject pour toutes les animations Flash (exemple fourni).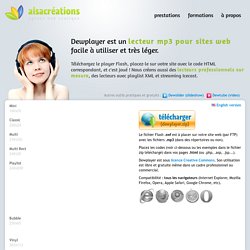 FLV Player
Ajax loading animated gif | SanBaldo - blog personale sulla tecnologia e sugli acquisti online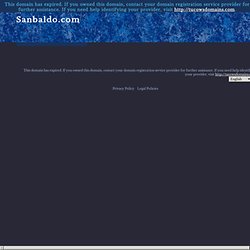 If you're new here, you may want to subscribe to my RSS feed . Thanks for visiting! Many ajax Progress indicators, ajax activity indicators, ajax loading animated gif, ajax loading animated images.
Slashdot Menu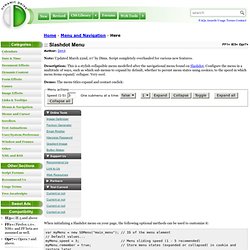 Note: Updated March 22nd, 07' by Dimx. Script completely overhauled for various new features. Description: This is a stylish collapsible menu modelled after the navigational menu found on Slashdot . Configure the menu in a multitude of ways, such as which sub menus to expand by default, whether to persist menu states using cookies, to the speed in which menu items expand/ collapse. Very cool. Demo: The menu titles expand and contact onclick:
Drag n' Drop Javascript - oli blog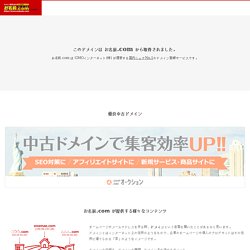 Avec l'avènement du Web 2 qui, pour moi, ne reste qu'une utilisation du Javascript, je me suis intéressé au drag n' drop ou glisser déposer dans ce langage client. Je vous propose un petit bout de code que j'ai écrit pour réalisé ce fameux drag n' drop en javascript. Tout d'abord le fichier javascript. Ce fichier regroupe les fonctions permettant le glisser déposer.
BrainJar.com: Experiments in Web Programming
Tous les scripts >> Catégorie Publicite