Testing
The Penpals Network is a worldwide Community for Language Learning, Pen Pals, Friends, Friendship, Cultural Exchange and international Realationships. The Penpals Network - Copyright © 2005 Johannes Geppert. All rights reserved. A penpal relationship is often used to practice writing and reading in a foreign language, improving literacy, to learn more about other countries and life-styles, and to ameliorate loneliness.
The Penpals Network - Language Learning, Penpals, Friendship and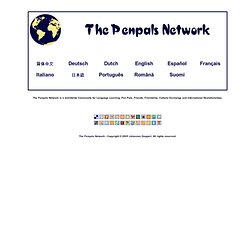 Das ZVAB - Zentrales Verzeichnis Antiquarischer Bücher - ist weltweit das größte Online-Antiquariat für deutschsprachige Titel. Tausende professionelle Antiquare bieten auf zvab.com rund 25 Millionen antiquarische oder vergriffene Bücher sowie Noten, Graphiken, Autographen, Postkarten und Schallplatten zum Kauf an. Mamagei und MondschafSo und ähnlich klingen Wortgeschöpfe aus der Literatur. Ein Special zum 100. Todestag von Christian Morgenstern.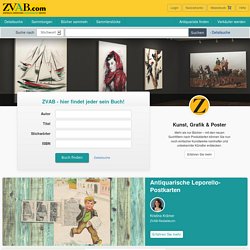 GEDICHTE / GERMAN POEMS AND POETRY