Développement durable ?
Tout ce qui touche à une refondation durable des modes de développement. Sep 7
Amy LARKIN - environmental debt
Environnement / Tendances, politiques & théoriques
Post-environmentalism / Nordhaus and Shellenberg
Inventer, partager, protéger, ralentir et recycler : en cinq thématiques – et en dix têtes d'affiche pour commencer –, nous vous proposons un voyage aux quatre coins de la planète dans le quotidien, l'imaginaire et les projets de ceux qui sèment les graines d'un monde nouveau. Bien entendu, cette galerie de « ceux qui changent le monde » n'est pas exhaustive et nous en assumons d'ailleurs le casting subjectif et imparfait. Mais du cuisinier anglais Jamie Oliver à l'entrepreneur social français Jean-Marc Borello, du bricoleur fou Olivier Chambon à l'écrivaine indienne Arundhati Roy en passant par la présidente brésilienne Dilma Rousseff ou le leader du groupe Radiohead Thom Yorke, c'est ce souffle puissant que nous voulons retenir. Suivez-nous.
Les 100 qui vont changer le monde en 2011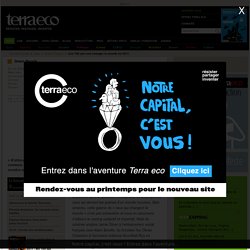 Les pionniers de l'écologie
Les connecteurs de l'environnement
Anupam Mishra: The ancient ingenuity of water harvesting
A Green Recovery: Tom Friedman, Carol Browner & Gov Ed ...
Biomimicry - Biomimétisme
Bertrand Piccard's solar-powered adventure
Al Gore's new thinking on the climate crisis
Le réchauffement climatique est la seule véritable dette transmise aux générations futures, par Dean Baker
Ian Goldin: Navigating our global future
17 May 2010: Analysis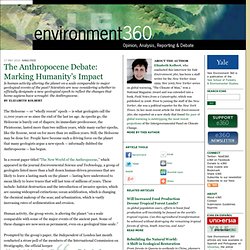 The Anthropocene Debate: Marking Humanity's Impact by Elizabeth
2009 - What is the Core of the Sustainability Challenge?.pdf
2009 - ARE WE REACHING LIMITS TO BIOSPHERIC PRIMARY PRODUCTION? .pdf
Planet boundaries
Making progress within and beyond borders
More with Less - World Economic Forum
Low Tech - Technologie simple
Paradoxe de l'innovation technologique
Infographie Environnement