A voir / Bluffant
VIDEO: What people do when there is no wind to sail. - Scuttlebutt Sailing News. A story for tomorrow. What the Tree Remembers, the Axe Forgets. Mark McCarthy @ Backdoor. IMAX - Wild Ocean 720p. "Biosphere" Full Documentary 1080p. Louie Schwartzberg: Nature. Beauty. Gratitude. Earth | Time Lapse View from Space, Fly Over | NASA, ISS. Midnight Sun | Iceland. Time-lapse.
Yosemite HD. Un timelapse grandiose dans le Yosemite National Park. Animés par une passion commune, les deux jeunes photographes Sheldon Neill et Colin Delehanty se sont rencontrés via le site de partage de vidéo Vimeo.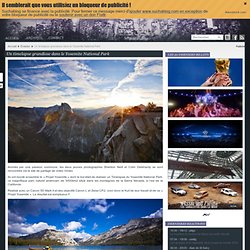 Ils ont monté ensemble le « Projet Yosemite » dont le but était de réaliser un Timelapse du Yosemite National Park, ce magnifique parc naturel américain de 3000km2 situé dans les montagnes de la Sierra Nevada, à l'est de la Californie. Réalisé avec un Canon 5D Mark II et des objectifs Canon L et Zeiss CP.2, voici donc le fruit de leur travail et de ce « Projet Yosemite ». Le résultat est somptueux !! Projet Yosemite : Black Hole Sun - Astronomic Landscape and Milky Way TimeLapse. MADE IN ICELAND. El Cielo de Canarias / Canary sky - Tenerife. PHANTOM WATER EDIT. Photographer Peter Langenhahn | euromaxx. Move. Eat. Learn. EAT.
---