Lay-out algemeen
Stefan Kerkhofs stopt met Benji-Fun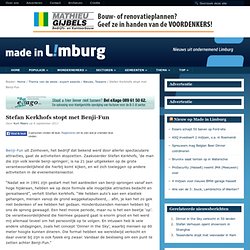 Door Kurt Meers op 6 september 2011 Benji-Fun uit Zonhoven, het bedrijf dat bekend werd door allerlei spectaculaire attracties, gaat de activiteiten stopzetten. Zaakvoerder Stefan Kerkhofs, 'de man die zijn volk leerde benji-springen', is na 21 jaar uitgekeken op de grote verantwoordelijkheid die hierbij komt kijken, en wil zich toeleggen op andere activiteiten in de evenementensector.
Rounded World Flags Icons | Download World Flags icon pack
Toronto Zoo Penguins Free Font
The League of Moveable Type - Raleway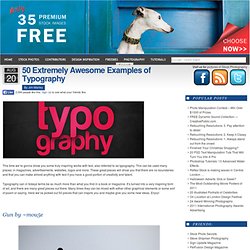 This time we're gonna show you some truly inspiring works with text, also referred to as typography.
type guide