Programmation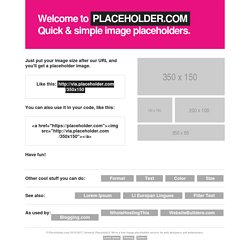 How does it work? Just put your image size after our URL and you'll get a placeholder. You can also use it in your code, like this: Have fun! Custom Text
How to Use Rundeck Create a job by defining a single step or a workflow that can execute any set of commands, scripts, or tools on any number of local or remote nodes. Safely hand off the job to others to execute or follow the output -- depending on the permissions you give them. Collaborate with others and build your organization's library of repeatable and auditable actions. Enjoy being the Hero.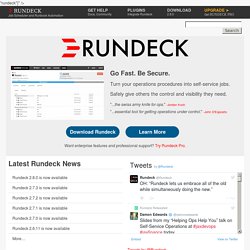 10 Excellent HTML5 coding Tools Many Users Don't Know About
HTML5 will radically change the way we make websites and web apps. So here are 10 great tools that are amazing for simplifying and enhancing HTML5 coding. Initializr If you are just going to start with a HTML5-based website, then visit Initializr to get started.