Photoshop Index
Basix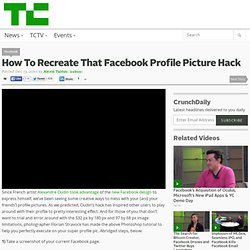 Since French artist Alexandre Oudin took advantage of the new Facebook design to express himself, we've been seeing some creative ways to mess with your (and your friends') profile pictures. As we predicted, Oudin's hack has inspired other users to play around with their profile to pretty interesting effect.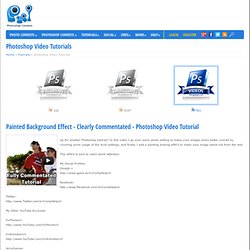 Up for another Photoshop tutorial?
Photoshop Video Tutorials - Overview Page 1
If your next design project involves some manipulation of typeface, you do not want to miss this article. I have always found that text effects is one of the coolest things that you can create in Photoshop.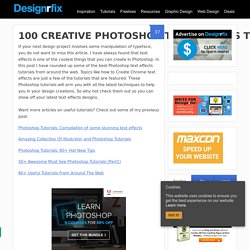 Christmas lights | Graphix Grudge
Do you like exploding planets, energy spheres, ruined cities, telepathic warriors, gloomy nebulas, and light-rays?
Dark and Futuristic Photoshop Effects