J dramas
Jdrama - Jdrama : Fuurin… - Jdrama : Bloody… - Jdrama : Samuraï… - Jdrama : Orthros No… - Jdrama : Yamato… - Le blog des films et dramas asiatiques en streaming. Vendredi 14 mai 5 14 /05 /Mai 18:53 Titre : Fuurin Kazan Titre Original : 风 林 火山 Titre Alternatif : Samuraï Banners Genre : Historique, Combat, Romance.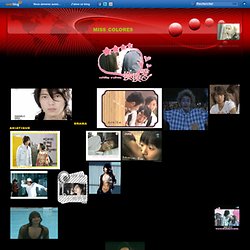 J = Japonais - Nagareboshi - Waiting In The Dark - Zeni Geba - Tomorrow - Yasuko to Kenji - Papa to musume no… - Boys love 2 - Boys Love - Yasha - mei-chan no shitsuji - Dramas-love. Mercredi 15 décembre 3 15 /12 /Déc 10:47 Je vous présente un nouveau drama : Nagareboshi Titre : 流れ星 (Nagareboshi / Shooting Star) Pays : Japon (TBA, Fuji TV) Type : Romance Episodes : 10.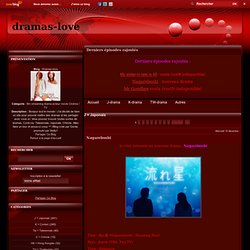 Japan-dream - ~~°*°*°--Une partie de la culture du pays du soleil levant !!!!! °*~°*~ - Cowblog. Mardi 21 juillet 2009 à 15:01 Synopsis: *** Jeong-won est une lycéenne qui cumule différents petits jobs.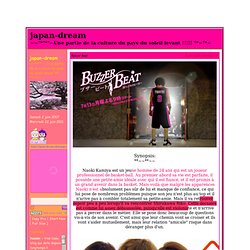 L'un d'entre eux est d'être une mascote dans un parc d'attraction, ce qui n'est pas sans risque, puisqu'un jour un garçon va la chahuter. Pour se venger elle lui renverse du soda dessus, mais elle a la mauvaise surprise d'apprendre qu'il est son nouveau voisin. Drama et film en ligne. Japanese Drama | 11 Episodes | Cast: Muroi Shigeru, Kaito Ken, Namase Katsuhisa, Onodera Akira , Shida Mirai, Sorimachi Takashi, Yamaguchi Sayaka, Takahata Atsuko, Tanaka Misako, Tanimura Mitsuki, Haru, Kaneko Sayaka, Kitamura Kazuki, Kitano Kii, Toda Naho, Koike Rina , Koshimizu Kazuki, Koumoto Junichi , Miura Haruma Miki Ichinose (Mirai Shida) is the girl next door.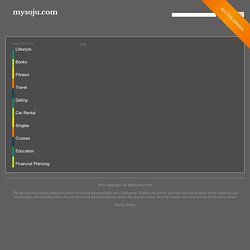 She is an average junior high school second grader,who likes spending time with her friends and prefers extra curricular activities to studying. She also enjoys dating her year-older boyfriend, Satoshi Kirino (Haruma Miura).Her teenager life, however, becomes no longer typical when ... Infos dramas.
---