Informatique
Nouvelles notices PyroCMS Un CMS pro, léger et personnalisable | FR 19 mars 2013 KeepNote Logiciel de prise de notes, multi-plateforme et paramétrable | FR | WIN | TUX | MAC | GPL 7 mars 2013 M 23 M23 est un assistant pour la gestion d'un parc de machines GNU/Linux. | TUX | GPL 1er mars 2013 Trisph TriSph est une calculatrice dont la fonction est de résoudre les triangles sphériques, capable de s'adapter aux différentes configurations propres aux domaines qui les utilisent. | FR | WIN | TUX | MAC 9 février 2013 974 Application Server IDE Java avec applications intégrées | FR | WIN | TUX | MAC 5 février 2013 Serie3D Serie3D est un logiciel de géométrie 3D dynamique de la famille de GeoGebra | FR 18 janvier 2013 Calenco Calenco est une plate-forme collaborative permettant de rédiger, mettre à jour et publier tous types de documents en multi-formats. | FR 9 janvier 2013 ViewTube Lire des vidéos sur Youtube, Dailymotion et d'autres… sans Flash Player !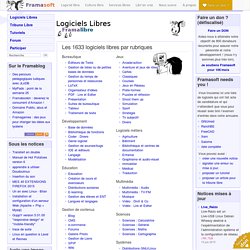 Les liens de Linkzilla
Moteur de recherche FTP : Les indexers
NAPALM FTP Indexer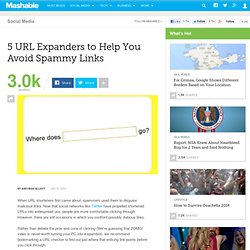 When URL shorteners first came about, spammers used them to disguise malicious links. Now that social networks like Twitter have propelled shortened URLs into widespread use, people are more comfortable clicking through. However, there are still occasions in which you confront possibly dubious links. Rather than debate the pros and cons of clicking (We're guessing that ZOMG!
5 URL Expanders to Help You Avoid Spammy Links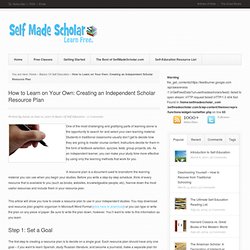 One of the most challenging and gratifying parts of learning alone is the opportunity to search for and select your own learning material. Students in traditional classrooms usually don't get to decide how they are going to master course content. Instructors decide for them in the form of textbook selection, quizzes, tests, group projects, etc. As an independent learner, you can make your study time more effective by using only the learning methods that work for you. A resource plan is a document used to brainstorm the learning material you can use when you begin your studies.
Vimeo