Informatique
Framasoft - Campagne 2013 - « Moins de Google / Plus de Libre » Framasoft s'efforce de faire connaître et promouvoir le « Libre » depuis 12 ans. Nous poursuivons cet objectif d'éducation populaire avec plus d'une vingtaine de projets menés par une communauté de bénévoles soutenue par une association qui compte 3 salariés. Avec votre don (défiscalisable) vous nous permettez de poursuivre ces actions. Aidez-nous à proposer ensemble davantage d'alternatives libres et loyales comme celles du « Framacloud » (Framapad, Framadate, Framacalc…)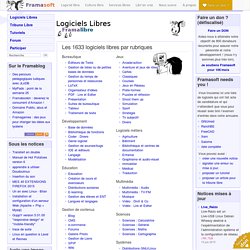 Moteur de recherche FTP : Les indexers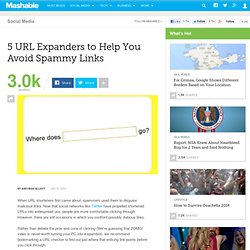 When URL shorteners first came about, spammers used them to disguise malicious links. Now that social networks like Twitter have propelled shortened URLs into widespread use, people are more comfortable clicking through. However, there are still occasions in which you confront possibly dubious links. Rather than debate the pros and cons of clicking (We're guessing that ZOMG!
5 URL Expanders to Help You Avoid Spammy Links
Weborama.fr permet de découvrir chaque jour le top des sites francophones au travers de classements thématiques par votes et visites. Weboscope Free, la version gratuite de l'outil de statistiques développé par Weborama va au delà du compteur de pages Web il permet une mesure et une analyse détaillée du trafic de votre site internet. Webmasters inscrivez votre site à l'annuaire pour mesurer son audience, augmenter sa visibilité et bénéficier de nos autres services : c'est gratuit !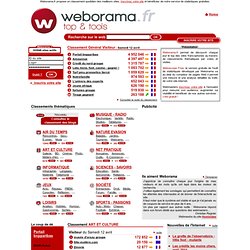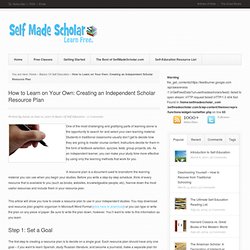 One of the most challenging and gratifying parts of learning alone is the opportunity to search for and select your own learning material. Students in traditional classrooms usually don't get to decide how they are going to master course content. Instructors decide for them in the form of textbook selection, quizzes, tests, group projects, etc. As an independent learner, you can make your study time more effective by using only the learning methods that work for you. A resource plan is a document used to brainstorm the learning material you can use when you begin your studies.
Vimeo