WWW
How to insert a Favicon to your site. 14 Prototyping and Wireframing Tools for Designers. A website wireframe is a basic design draft done before any artwork and used in web design to show the structure of a website, custom user paths, most important user interface elements, their position and relationships between website pages.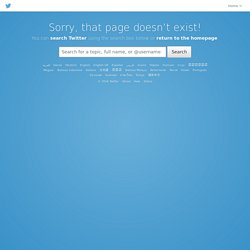 Wireframes lay out in black and white schematically most important elements in the interface such as header, footer, contact form, navigation. Wireframing is a process that can significantly decrease the amount of time required in design and development by removing potential visual distractions and focusing the attention of project stakeholders on vital functionality and strategic marketing factors. Here are a few key reasons you should always wireframe: Allows you get a clear picture of what information will be needed on each page before design Allows you to spend time and really focus on what each page's purpose is. Home - Pencil Project. 50 Powerful Time-Savers For Web Designers - Smashing Magazine.
Advertisement Being a web designer is not easy.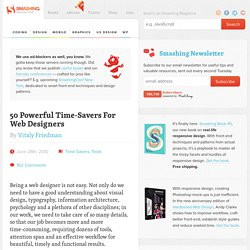 Not only do we need to have a good understanding about visual design, typography, information architecture, psychology and a plethora of other disciplines; in our work, we need to take care of so many details, so that our job becomes more and more time-consuming, requiring dozens of tools, attention span and an effective workflow for beautiful, timely and functional results. And this is where small time-savers become handy. Be it a handy checklist, batch installer, dummy image generator or converter from Excel spreadsheet to HTML — all these things can save us a couple of minutes every day, making our work easier and more efficient. And this is why we keep collecting them for Smashing Magazine's readers.
---