Jquery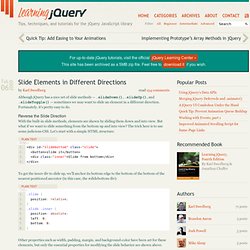 Although jQuery has a nice set of slide methods — .slideDown() , .slideUp() , and .slideToggle() — sometimes we may want to slide an element in a different direction.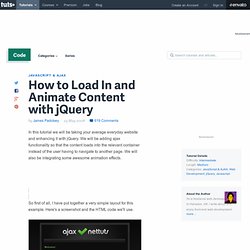 In this tutorial we will be taking your average everyday website and enhancing it with jQuery. We will be adding ajax functionality so that the content loads into the relevant container instead of the user having to navigate to another page. We will also be integrating some awesome animation effects.
Only a few years ago, if something was animated on a website it was automatically assumed to be Flash.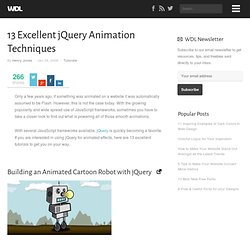 Pub/Sub | API | Amplify - A Component Library for jQuery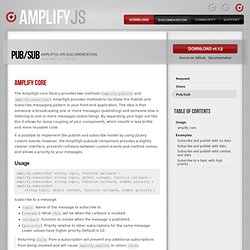 The AmplifyJS core library provides two methods ( amplify.publish and amplify.subscribe ). AmplifyJS provides methods to facilitate the Publish and Subscribe messaging pattern in your front-end application. The idea is that someone is broadcasting one or more messages (publishing) and someone else is listening to one or more messages (subscribing).
jQuery Performance Tips And Tricks 2011 - Addy Osmani on Vimeo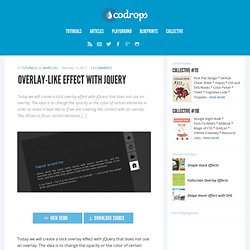 Overlay-like Effect with jQuery
Today we will create a slick overlay effect with jQuery that does not use an overlay.
I've been developing jQuery plugins for quite a while now, and I've become rather comfortable with a particular style of plugin development for my scripts. This article is meant to share the pattern that I've found especially useful for plugin authoring.