DIY Style
Hello Dolls, I am so excited to bring you all this tutorial! I was in love with this bag the second I finished it! I am also so happy because the more I sew the more comfortable I feel designing bags myself without looking at another tutorial – and you can too!
Cold Hands Warm Heart: Braided Belt Messenger Bag Tutorial
Mr.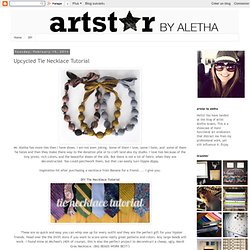 artstar by aletha: Upcycled Tie Necklace Tutorial
Paper and mod podge charm bracelet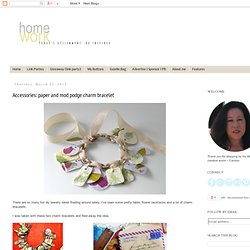 There are so many fun diy jewelry ideas floating around lately.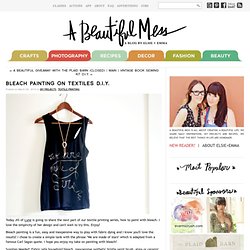 Bleach Painting on Textiles D.I.Y.
Today Jill of Lune is going to share the next part of our textile printing series, how to paint with bleach. I love the simplicity of her design and can't wait to try this.