Recetas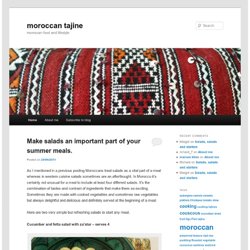 I have just finished reading a book called A House in Fez by Suzanna Clarke and I encouraged anyone who has an interest in Morocco and the culture of the country to read the book. Suzanna and her husband Sandy decided to buy a dilapidated house in the Fez Medina after only their second trip to the country. You know the story, go on a holiday to a foreign country, fall in love with it and say 'hey wouldn't be great to live here'. Well not many of us have the intestinal fortitude to actually go ahead and do something about it. Suzanna and Sandy did exactly that and the story of their adventures in restoration in a foreign country, where neither of them spoke Arabic and had only a smattering of French, goes beyond building basics.
moroccan tajine | moroccan food and lifestyle
Hot Apple Cider Recipe
Apple butter is a thick, smooth fruit puree made by slowly cooking fresh apples with sugar. It gets is name from the fact that the finished product is smooth as butter, not because there is any butter in it. There are many types of fruit butter out there, but apple butter is by far my favorite.
Homemade Apple Cider Butter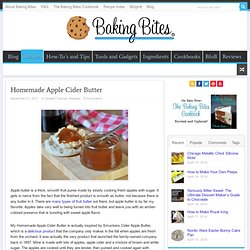 peacock cupcake
RECETAS | Fácil de digerir