Tice
Médias AudioVisuels Evénements: L'éducation numérique sur le divan. Douces Frances, le canal ARTE inspiré par Charles Trenet, présente une série documentaire qui explore les sites remarquables de dix régions françaises.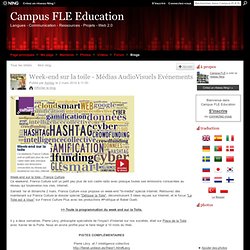 Une « Douce France » idéalisée: La France, ses massifs, ses forêts, ses vignobles, ses vergers, ses villages fortifiés, ses glaciers, son savoir-faire artisanal transmis de génération en génération. Voici, vus du ciel et de la terre, les plus beaux sites déployés à 360°. Your prezis | Prezi.
Jeux de pistes
Twitter. FORMATIONS EN TICE. Tâches de sens... Simon Ensor, enseignant d'anglais en France vous souhaite bienvenue à ce site conçu pour faciliter le partage d'expériences concernant ma recherche d'une pédagogie des langues pour l'ère numérique.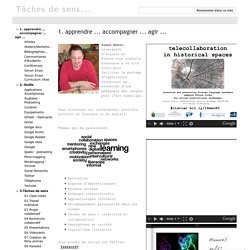 Vous trouverez ici conférences, ateliers, articles en français ou en anglais. Thèmes qui me passionnent MotivationEspaces d'apprentissagesRéseaux sociaux Echanges interculturels Apprentissages informels Accompagnement personalisé dans les nuages Tâches de sens - créativité et collaboration Smartphones et sociétéDigital/new literacies Vous pouvez me suivre sur Twitter: Curiosphere.tv - Vidéos et ressources éducatives pour primaire, collège et lycée. ENSEIGNANT WEB 2.0 et LANGUES. Audioboo.
Www.chamilo.org. Chamilo is a project that opts for free software (meaning open source with a high ethical goal) in a radical way.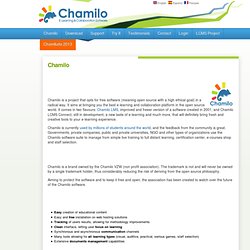 It aims at bringing you the best e-learning and collaboration platform in the open source world. It comes in two flavours: Chamilo LMS, improved and freeer version of a software created in 2001, and Chamilo LCMS Connect, still in development, a new taste of e-learning and much more, that will definitely bring fresh and creative tools to your e-learning experience. Chamilo is currently used by millions of students around the world, and the feedback from the community is great.
Governments, private companies, public and private universities, NGO and other types of organizations use the Chamilo software suite to manage from simple live training to full distant learning, certification center, e-courses shop and staff selection. Chamilo is a brand owned by the Chamilo VZW (non profit association). Delicious.com.
Sankoré | Le portail de l'éducation numérique libre en partage.
---