Sites to visit
Best of Hudson, NY - Hudson. The Weekend Escape Plan -- Hudson. Swoon Kitchenbar. Babycakes Café - Restaurant, Bakery & Catering in Poughkeepsie, NY. Locust Grove - The Samuel F.B. Morse Historic Site. Home - Frances Lehman Loeb Art Center - Vassar College. Walkway over the Hudson. Stony Kill Falls. Minnewaska State Park Preserve. Park Updates: The Blueberry Run and High Peterskill footbridges, lost during Hurricane Irene, were replaced earlier this year.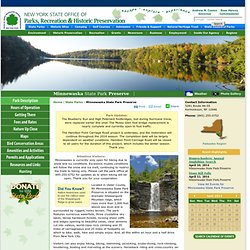 The Mossy Glen foot bridge replacement is nearly complete and currently open to foot traffic. The Hamilton Point Carriage Road project is underway, and the restoration will continue throughout the 2014 season. The completion date will be largely dependent on weather conditions. Hamilton Point Carriage Road will be closed to all users for the duration of this project, which includes the winter season. Thank you. Home of Franklin D Roosevelt National Historic Site. Eleanor Roosevelt National Historic Site - Directions. Plane The closest major airport is Stewart International Airport in Newburgh, New York (near junction of I-87 and I-84).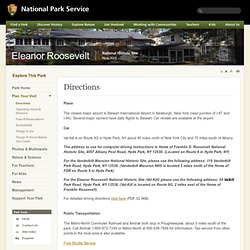 Several major carriers have daily flights to Stewart.
---