Quotes
30 Best Quotes in Pictures of the Week – May 05th to May 12th. 1. "Put your hand on a hot stove for a minute, and it seems like an hour….." – Albert Einstein 2. "When you can't smoke" – Rory Sutherland 3. "Death does not concern us…" – Epicurus 4. "I think it's better to have ideas." – Chris Rock 5. "You gotta be able to smile…" 6. "Thousands of candles can be lit from a single candle…" – Buddha.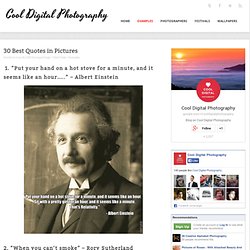 Morgan Freeman about history. Most memorable "In Bruges" quotes :: Movies :: Entertainment :: MakeFive. Censorship « CLIPVUER.COM. 30DrSeuss_quotes.jpg (620×1900) Best Quotes of All Time. Ambition Even if you're on the right track, you'll get run over if you just sit there.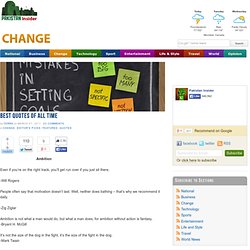 -Will Rogers People often say that motivation doesn't last. Well, neither does bathing – that's why we recommend it daily. B u e n a s a n a - yoga - surf - nature - retreats. Watch your thoughts, for they become words.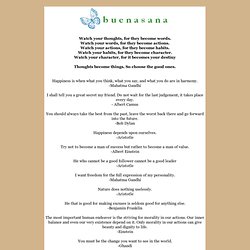 Watch your words, for they become actions. Watch your actions, for they become habits. Watch your habits, for they become character. Watch your character, for it becomes your destiny.
---