Explorateurs du Web
Les amis des Explorateurs du Web
Bienvenue sur le wiki de travail des Explorateurs Du Web Les Prochains Rendez-Vous des Explorateurs du Web Suivez les évènements des Explorateurs du Web en cours et à venir en vous abonnant à cette page en cliquant simplement sur ce lien . (par ex iCal sur MacOSX ?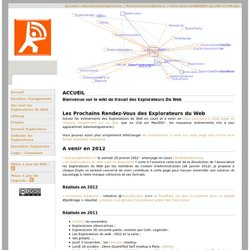 Twitter des Explorateurs du web
Create a New NameBright Account | Forgot Password? Welcome to DropCatch! Space in the Early Access Beta is limited, so sign up now! Whether you heard about us from one of our happy customers or we got a domain you were keeping an eye on, we're sure you want to be one of the select few that get a chance to use our awesome drop-catching technology to take some names.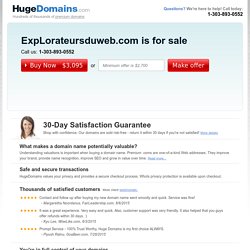 Facebook Explorateurs du Web
Les Explorateurs du Web