Idées recettes
From the molten yolk and bacon crunch of a hand-held breakfast, to the gooey charm of grilled cheese for lunch, nothing matches the simple pleasures of well-made sandwiches.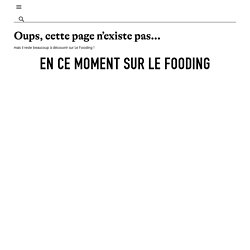 Quasi de veau et légumes du moment, par Hugo Desnoyer, Boucherie Hugo Desnoyer*, Paris
Le Fooding : La Toquéra
Le Fooding : La Toquéra
Tonight's dinner incorporated two ingredients I've never used before…and was quite nervous about using!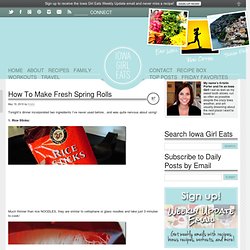 This is one of those 'I-need-a-cookie-right-now-or-I-die' recipes that can be prepared in almost no time.We all know that kind of situation, don't we?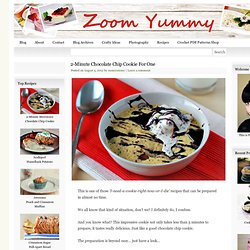 40 Hong Kong foods we can't live without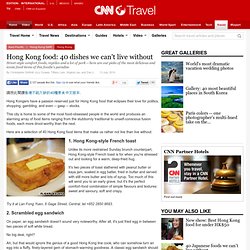 Hong Kongers have a passion reserved just for Hong Kong food that eclipses their love for politics, shopping, gambling, and even -- gasp -- stocks. This city is home to some of the most food-obsessed people in the world and produces an alarming array of food items ranging from the stubbornly traditional to unself-conscious fusion foods, each more drool-worthy than the next. Here are a selection of 40 Hong Kong food items that make us rather not live than live without:
18 Slow Cooker Recipes Recipe
Lobster Mac & Cheese You Can't Beat
Ingredients Cream (half and half), lobster, pasta (semolina [wheat], niacin, iron, thiamine, mononitrate, riboflavin, folic acid), mascarpone cheese (pasteurized milk and cream, citric acid), butter (cream, salt), cheddar cheese (milk, enzymes, salt), parmesan cheese (milk, salt, rennet), panko bread crumbs (wheat flour, water, yeast, dextrose, salt), wheat flour, red onion, water, olive oil, salt, garlic, white pepper, lemon zest, parsley, chives. Contains: shellfish, milk, wheat. Made in a facility that uses: egg, soy, tree nuts.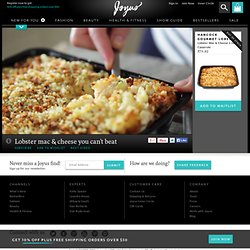 Almost-Famous Orange Milkshake Recipe : Food Network Kitchens
Ingredients