To Read
Favourite Cat Quotes through Time - StumbleUpon. Man has always been intrigued and fascinated with the cat so it's not surprising that there are so many cat-related quotes throughout time.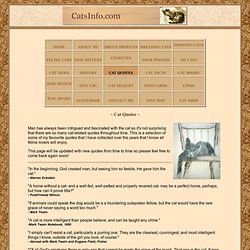 This is a selection of some of my favourite quotes that I have collected over the years that I know all feline lovers will enjoy. This page will be updated with new quotes from time to time so please feel free to come back again soon! "In the beginning, God created man, but seeing him so feeble, He gave him the cat. "- Warren Eckstein. The love of a parasite is worth nothing. In May of 1948, author Ayn Rand received a letter from a fan named Joanne Rondeau.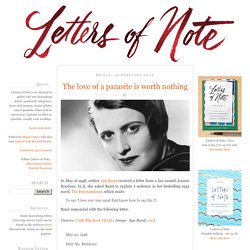 In it, she asked Rand to explain a sentence in her bestselling 1943 novel, The Fountainhead, which reads: To say 'I love you' one must first know how to say the 'I'. Rand responded with the following letter. (Source: Little Big Book Of Life; Image: Ayn Rand, via.) May 22, 1948Dear Ms. The 7 Greatest (True) Johnny Depp Stories Ever Told. Somehow Johnny Depp always seems to commits the weirdest crimes.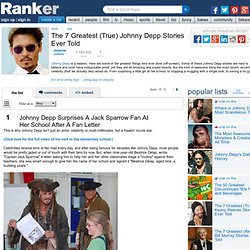 Even when the guy is doing something "wrong", he does it with style. He's never been arrested for doing anything outside of the realm of what you'd expect from him, even with all his money. Harry Potter Forever. Foreign languages: The gift of tongues. Great Poems & Greatest Books of All Time & Life-Changing Arts. A selection of great poems from centuries of brillant authors and poets.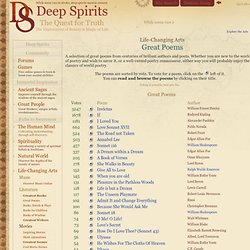 Whether you are new to the world of poetry and wish to savor it, or a well-versed poetry connoisseur, either way you will probably enjoy the classics of world poetry. The poems are sorted by vote. To vote for a poem, click on the left of it. You can read and browse the poems by clicking on their title. A List of The Essential Man's Library: 100 Must-Read Books - Art of Manliness. Goodbye to All That: Reflections of a GOP Operative Who Left the Cult. Barbara Stanwyck: "We're both rotten!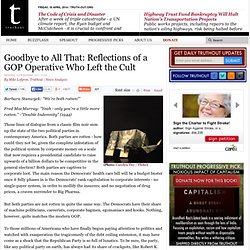 " Fred MacMurray: "Yeah - only you're a little more rotten. " -"Double Indemnity" (1944) Those lines of dialogue from a classic film noir sum up the state of the two political parties in contemporary America. Both parties are rotten - how could they not be, given the complete infestation of the political system by corporate money on a scale that now requires a presidential candidate to raise upwards of a billion dollars to be competitive in the general election?
Abandoned on Everest. In 2006, a lone climber attempting the summit of Mount Everest for the third time was, purely by chance, caught in an amateur photograph taken by another climber of the scenic mountaintop ahead.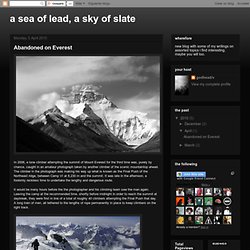 The climber in the photograph was making his way up what is known as the Final Push of the Northeast ridge, between Camp VI at 8,230 m and the summit. It was late in the afternoon, a foolishly reckless time to undertake the lengthy and dangerous route. It would be many hours before the the photographer and his climbing team saw the man again. & The Changing Face of Beauty & Premiere Vanities Blog. Bath vanities are for…. well, they are for being vain.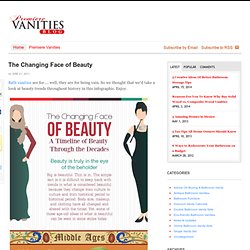 So we thought that we'd take a look at beauty trends throughout history in this infographic. Enjoy. 11 Things the Wealthiest Americans Can Buy for the U.S. | United for a Fair... - StumbleUpon. Viewpoint: American English is getting on well, thanks. 26 July 2011Last updated at 03:52 American and British English are siblings from the same parentage.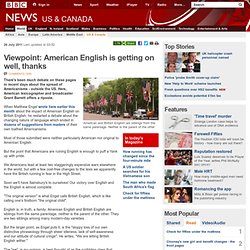 Neither is the parent of the other There's been much debate on these pages in recent days about the spread of Americanisms - outside the US. Here, American lexicographer and broadcaster Grant Barrett offers a riposte. Which of the All-Time Top 100 Sci-Fi/Fantasy Books Is... With Game of Thrones burning up both the HBO ratings and the best seller charts, and movies like Harry Potter and the Deathly Hallows: Part 2 and Rise of the Planet of the Apes dominating the box office, it's clear science fiction and fantasy are having a moment.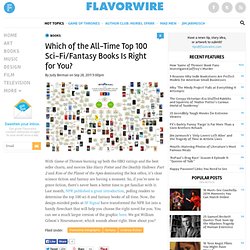 So, if you're new to genre fiction, there's never been a better time to get familiar with it. Last month, NPR published a great introduction, polling readers to determine the top 100 sci-fi and fantasy books of all time. Now, the design-minded geeks at SF Signal have transformed the NPR list into a handy flowchart that will help you choose the right novel for you. You can see a much larger version of the graphic here. We got William Gibson's Neuromancer, which sounds about right. Book recommendations from readers like you - StumbleUpon.
Humorous
Location, Location, Location | Gabriel Gadfly :: Poetry. I could have kissed you under cherry blossoms, pale petals drifting down like the trees wanted to pretend they could be snowclouds.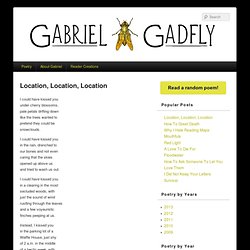 I could have kissed you in the rain, drenched to our bones and not even caring that the skies opened up above us and tried to wash us out. I could have kissed you in a clearing in the most secluded woods, with just the sound of wind rustling through the leaves and a few voyeuristic finches peeping at us. Instead, I kissed you in the parking lot of a Waffle House, just shy of 2 a.m. in the middle of a hectic week, with our waitress grinning at us from the other side of the window, because, honestly, how could I not?
---