Rezepte
♥ Kleiner Kuriositätenladen ♥
Es folgt eine offizielle Beschwerde beim Sender arte, bzw. den Verantwortlichen für die Programmgestaltung: Ich bin wahrscheinlich einer der größten Fans der Sendung " zu Tisch in... ", für mich war das Schauen dieser Sendung am Sonntagnachmittag ein festes Ritual, ich hab sie nur in absoluten Ausnahmefällen verpasst. Seit einiger Zeit hat "zu Tisch in..." nun aber einen neuen Sendeplatz, Samstags um 17.45 h ...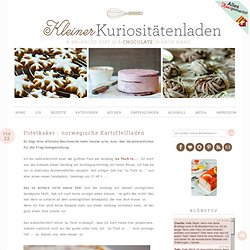 Strawberry Creme Dessert Squares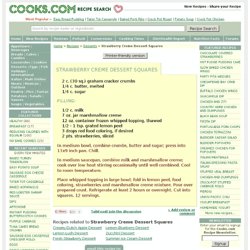 2 c. (30 sq.) graham cracker crumbs 1/4 c. butter, melted 1/4 c. sugar
I' ve always wanted to try kale chips, so when I saw bunches for sale at my local farmers market, I jumped at the chance to try it.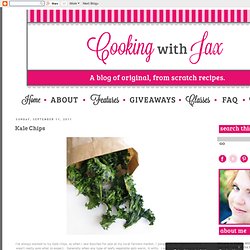 Cooking with Jax: Kale Chips
Kartoffelchips selbst machen (Rezept mit Fotos) | von den Koch-Banausen
Bewerte dieses Rezept: Rating: 7.8/ 10 (197 votes cast) Kartoffelchips gelten allgemein als ungesund und gehören zu den Dickmacher – aber sie dürfen bei einem Home-Cinema-Abend einfach nicht fehlen – zumindest nicht bei uns.