Rezepte
♥ Kleiner Kuriositätenladen ♥ Es folgt eine offizielle Beschwerde beim Sender arte, bzw. den Verantwortlichen für die Programmgestaltung: Ich bin wahrscheinlich einer der größten Fans der Sendung "zu Tisch in.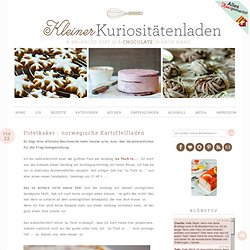 Strawberry Creme Dessert Squares. 2 c. (30 sq.) graham cracker crumbs 1/4 c. butter, melted 1/4 c. sugar 1/2 c. milk 7 oz. jar marshmallow creme 12 oz. container frozen whipped topping, thawed 1/2 - 1 tsp. grated lemon peel 3 drops red food coloring, if desired 2 pts. strawberries, sliced In medium bowl, combine crumbs, butter and sugar; press into 13x9 inch pan.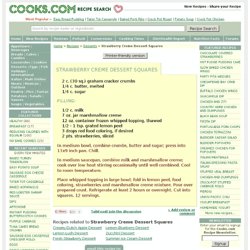 Chill. Cooking with Jax: Kale Chips. I've always wanted to try kale chips, so when I saw bunches for sale at my local farmers market, I jumped at the chance to try it.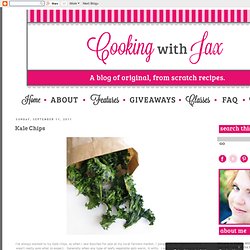 I wasn't really sure what to expect. Generally when any type of leafy vegetable gets warm, it wilts. I was pleasantly surprised when the kale did in fact crisp up in the oven almost immediately. While these don't hold a candle to starch based chips, they were a good snack to fulfill my craving for something crunchy/salty. Kartoffelchips selbst machen (Rezept mit Fotos) | von den Koch-Banausen. Bewerte dieses Rezept: Rating: 7.6/10 (224 votes cast) Kartoffelchips gelten allgemein als ungesund und gehören zu den Dickmacher – aber sie dürfen bei einem Home-Cinema-Abend einfach nicht fehlen – zumindest nicht bei uns.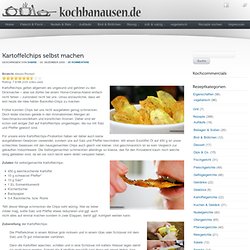 Fleisch. Sonstiges. Sweet Süßes. Italian. Getränke. Obst / Gemüse.
---