Dessert
White Chocolate | Annmarie Kostyk Chocolate. Chocolate Bars (Photo Courtesy of Madame Chocolat) Today we continue Chocolate 101!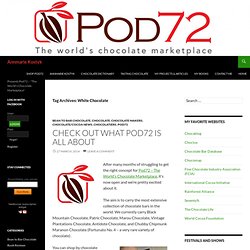 On the agenda today are Types of Chocolate which include information about dark, milk and white chocolate and Storing Chocolate – She is a sensitive one! We will also be looking at a video of another bean to bar maker in the United States called Olive and Sinclair Chocolate. Hope you enjoy all of the information! Awayukikan - jakubick - @ myblog.de. Heute stelle ich euch Awayukikan vor, eine sehr leichte und flockige Sommerspeise.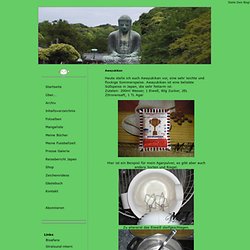 Awayukikan ist eine beliebte Süßspeise in Japan, die sehr fettarm ist.Zutaten: 200ml Wasser, 1 Eiweß, 80g Zucker, 2EL Zitronensaft, 1 TL Agar Hier ist ein Beispiel für mein Agarpulver, es gibt aber auch andere Sorten und Riegel. Zu allererst das Eiweiß steifgeschlagen. Sakuraan-Yōkan. Yōkan (jap.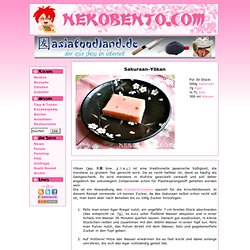 羊羹 bzw. ようかん) ist eine traditionelle japanische Süßigkeit, die meistens zu grünem Tee gereicht wird. Da es recht haltbar ist, dient es häufig als Gastgeschenk. Es wird meistens in Alufolie gewickelt verkauft und soll daher angeblich bei unkundigem Zollpersonal schon für Plastiksprengstoff gehalten worden sein. Die ist ein Abwandlung des Standardrezeptes speziell für die Kirschblütenzeit.
Hot. Dessert Sauce. Creamy Spiced Pumpkin Dessert – sugar free and dairy free recipe. For the perfect finale to your Thanksgiving feast, here's a creamy, sweet and light pumpkin dessert.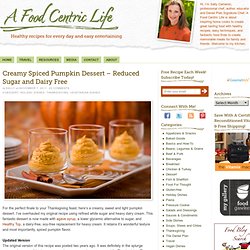 I've overhauled my original recipe using refined white sugar and heavy dairy cream. This fantastic dessert is now made with agave syrup, a lower glycemic alternative to sugar, and Healthy Top, a dairy-free, soy-free replacement for heavy cream. It retains it's wonderful texture and most importantly, spiced pumpkin flavor. Updated Version The original version of this recipe was posted two years ago.
---