Turner
Creative Date Ideas. Lyndsey Bonner: Wish List. Rogue RM-100A A-Style Mandolin Sunburst. Write a review Edit your review Sporting a gorgeous finish, the Rogue RM-100A is a well-built, traditional A-model mandolin.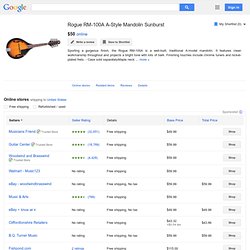 It features clean workmanship throughout and projects a bright tone with lots of bark. Finishing touches include chrome tuners and nickel-plated frets. - Case sold separatelyMaple neck ... more » Bacon Roses - StumbleUpon. Preheat the oven to 375degrees Fahrenheit Open the bacon and begin tightly rolling the roses, one piece at a time.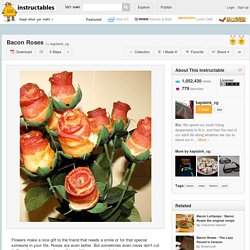 Start with the widest end of the bacon, with the fat edge down. I like to use a combination of thick and thin bacon so I end up with a variety of rose shapes. Place all of the bacon in the muffin pans pushing down slightly to "seat" them. The bottoms will flair out a bit. Place in the oven and cook for 30-40 minutes.
---