Film
On Location Vacations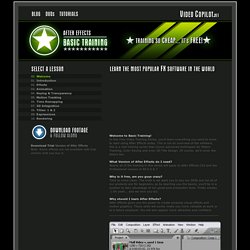 Welcome to Basic Training! In this Free Video Training Series, you'll learn everything you need to know to start using After Effects today. This is not an overview of the software, this is a real training series that covers advanced techniques for Motion Tracking, Color Keying and even 3D Title Design.
How 'The Karate Kid' Ruined The Modern World
I think The Karate Kid ruined the modern world. Not just that movie, but all of the movies like it (you certainly can't let the Rocky sequels escape blame). Basically any movie with a training montage. You know what I'm talking about; the main character is very bad at something, then there is a sequence in the middle of the film set to upbeat music that shows him practicing. When it's done, he's an expert.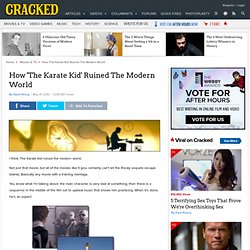 Apocalypse Now (1979) Online
Interviewing Martin Scorsese is like taking a master class in film. Fast Company's four-hour interview with the director for the December-January cover story was ostensibly about his career, and how he had been able to stay so creative through years of battling studios. But the Hugo director punctuated everything he said with references to movies: 85 of them, in fact, all listed below. Some of the movies he discussed (note: the descriptions for these are below in quotes, denoting his own words). Others he just mentioned (noted below with short plot descriptions and no quotes).