Science
BioDivLibrary's photosets on Flickr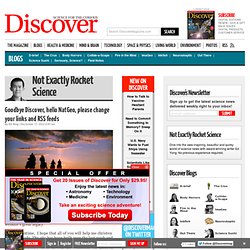 For new readers, this collection of "missing links" rounds up fascinating stuff I find around the internet, and appears every Saturday. It's separated into Top Picks (the best stuff), Science/News/Writing (science writing), Heh/Wow/Huh (silliness, satire, photos, videos), and Journalism/Internet/Society (a miscellany of my other interests). If links are broken, let me know in the comments. Top picks
Scientific Illustration: Archive
The Echinoblog
Solvin Zankl photography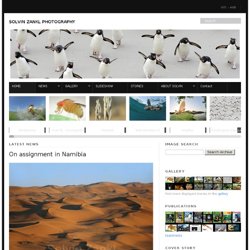 Magazine GEOinternational No. 04/2011, publishes Solvin's story on the Chytridiomycosis Disease . The disease devastates amphibian populations around the world.
The idea that there are specific marine counterparts to land creatures,[1] inherited from the writers on natural history in Antiquity, was firmly believed in Islam[2] and in Medieval Europe, and is exemplified by the creatures represented in the medieval animal encyclopedias called bestiaries and in the parallels drawn in the moralising attributes attached to each. "The creation was a mathematical diagram drawn in parallel lines," T.H. White said a propos the bestiary he translated.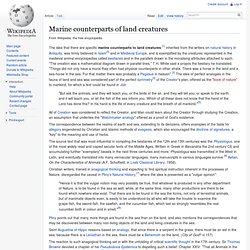 Marine counterparts of land creatures
Gallery
Anguilla and a surprise stop over in St Eustatius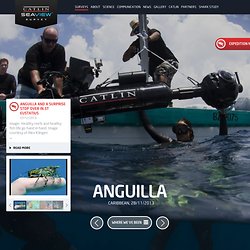 Plankton Chronicles on Vimeo
Life Before the Dinosaurs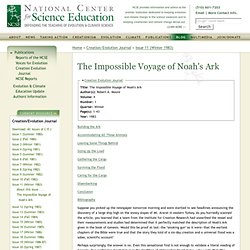 Building the Ark
The Impossible Voyage of Noah's Ark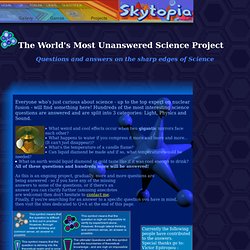 The World's Most Unanswered Science Questions
www.newscientist.com/lastword A cool Q+A section - for all those 'small mysteries of everyday life'.
Obsolete Constellations
jakapi