Read Later.
a curated marketplace for independent artists and designers | Cargoh
What factors do you consider when you are selecting a book? Where do you turn when you want to talk with other readers about books? Why not start a book club? Or, find out what book clubs are already going online or in your local area.
Read & Study Books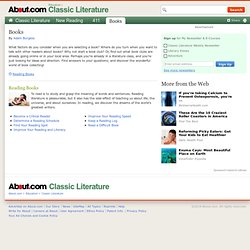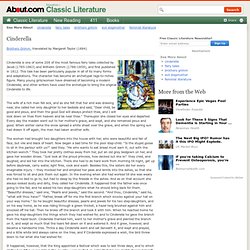 Brothers Grimm , translated by Margaret Taylor (1884) Cinderella is one of some 209 of the most famous fairy tales collected by Jacob (1785-1863) and Wilhelm Grimm (1786-1859), and first published in 1812. This tale has been particularly popular in all of its many forms and adaptations. The character has become an archetypal rags-to-riches figure.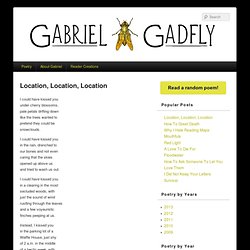 I could have kissed you under cherry blossoms, pale petals drifting down like the trees wanted to pretend they could be snowclouds. I could have kissed you in the rain, drenched to our bones and not even caring that the skies opened up above us and tried to wash us out. I could have kissed you in a clearing in the most secluded woods, with just the sound of wind rustling through the leaves and a few voyeuristic finches peeping at us.
Mail art is a worldwide cultural movement that began in the early 1960s and involves sending visual art (but also music , sound art , poetry ) through the international postal system . [ clarification needed ] Mail art is also known as postal art or correspondence art. [ citation needed ] The term networking is often used to describe mail art activities, based on the principles of barter and equal one-to-one collaboration. [ original research? ] After a peak in popularity in the late 1980s and early 1990s, [ according to whom? ] the mail art phenomenon [ neutrality is disputed ] has gradually migrated to the Internet, whose social networks were largely anticipated and predicted by the interactive processes of postal collaborations. [ original research?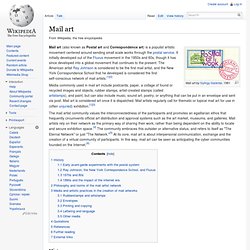 Mail art
Launching Soon
Hiroette.com ||| Japanese Facemarks(smileys) |||
Discover Yourself!
1001 Books To Read Before You Die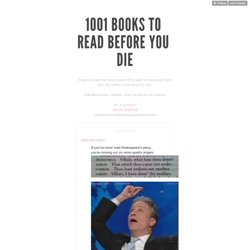 These posters do just that, capturing some of the wisdom written by the great philosophers that have gone before us, those who explored the far boundaries of human understanding and wisdom. The bold, black and white typography against a newsprint like halftone, is just the right look for such truthful statements strongly said. The series of posters was created by Max Temkin, a designer and print maker from Chicago, Illinois. He was inspired to create the set after a retiring teacher gave him a poster containing an enlightening message from Friedrich Nietzsche… but one that was designed in a fashion far less inspiring than the quote itself. Looking to create something more fitting of the wise words these thinkers gave us, he recently started a Kickstarter campaign to raise funds and sell the beautiful hand silk-screened posters at a bargain price of $20 a pop… and has had a huge amount of interest. In fact, he's sold 1362 prints to date.
The Hot Word | Hot & Trending Words Daily Blog at Dictionary.com - Part 2
Katimameg
October 2010
So last night Amy came from Quesnel to help us have our mid-reflection rotation. After talking to my lovely mother, we ate salad and lasaunga. (Which was Tres epic, Kate and Zoe) Right as we sat down Amy asked us to power clean the house because it was slightly lacking in the clean department, so we ran around for a couple of minutes and took care of that situation. The first activity we did we had a ball of yarn and stood in a circle and one person would hold it and say one thing they disliked about the Katimavik program and then hold their piece of yarn and pass the ball to the next person and so on, creating an intricate web of negativity. After we had this complex web of how it sucks we can't go home for Christmas, how breathing seems like a competency, and how anything fun is at least 10 sheets of intense paper work we reversed the web with something positive about Katimavik.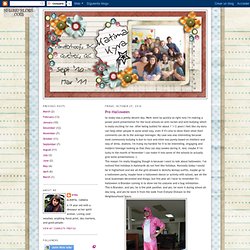 Gokatimavik – Get a life! – Dégage!