Photography.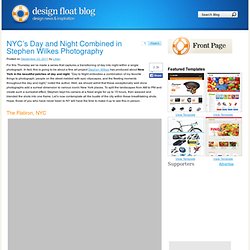 For this Thursday we've made a series that captures a transitioning of day into night within a single photograph. In fact, this is going to be about a fine art project Stephen Wilkes has produced about New York in the beautiful patches of day and night . "Day to Night embodies a combination of my favorite things to photograph; people on the street melded with epic cityscapes, and the fleeting moments throughout the day and night," noted the author. Well, we should admit that these exceptionally well done photographs add a surreal dimension to various iconic New York places. To split the landscapes from AM to PM and create such a surrealist effect, Stephen kept his camera at a fixed angle for up to 15 hours, then weaved and blended the shots into one frame. Let's now contemplate all the bustle of the city within these breathtaking shots.
This was a great year for all things photography, with posts to help you behind the camera, in front of it, when you're shooting, and when you're editing. Here's a look back at our most popular photography tips, tricks, and hacks of 2011. Learn the Basics of Photoshop: The Complete Guide Want to learn how everything works in Photoshop? This Lifehacker Night School series can help you make your photos better, draw vector graphics, and design a web site.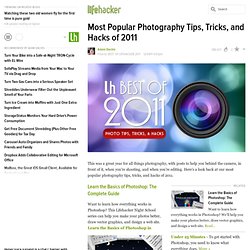 rocoquirk
Daniel Holfeld Photography
SATOSHI MINAKAWA
Studio Sarah Doyle | Selected Work
GERMAN COLLINS - Fashion and Advertising Photographer
Cliona O'Flaherty Photography - FASHION
Liam Murphy Photography
Barry McCall Fashion Photographer - Editorial, Advertising, Beauty - Dublin, Ireland
David Mist photographed wine conoisseur Len Evans at Sydney's Royal Easter Show for his 1969 publication, Sydney: a book of photographs. A portrait taken from a low angle generally has the effect of enobling the subject and in this case, the angle couple with the wine glasses in the foreground is a visual representation of Len Evans's status as an expert in his field. According to Wikipedia, Leonard Paul Evans AO, OBE (31 August 1930 – 17 August 2006) was an English-born Australian promoter, maker, judge, taster, teacher and drinker of wine. The Oxford Companion to Wine wrote that Len Evans did more to advance the cause of wine in Australia than any other individual. Evans felt that it was important that that an appreciation and basic understanding of wine be available to everyone.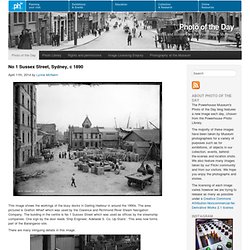 Powerhouse Museum – Photo of the Day
*Jess Baumung | Toronto Music Photography