DIY
Lace lamp/Doiliy Lamp – DIY | DosFamily. We are at our little cottage in Dalarna and we are fixing it up.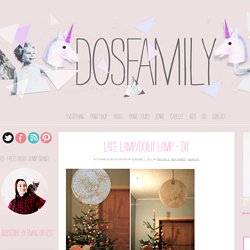 So we are able to use it even in the winter. (Dalarna is in th middle/north of Sweden. To me and Jenny it's north but Sweden is a very tall country so I guess we are not even in the middle). Anyway it's great cause I have the time and space to do lots of DIY projects. Starting with this lamp. DIY Doily Bowls/Flowers. CONCRETE COUNTERTOP HOW-TO. Old Chandelier Turns Teacup Candelier. Sharing my content, ideas, and photos of Forever Decorating!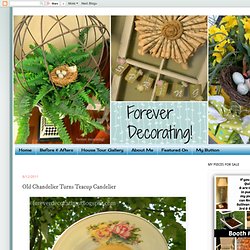 Are prohibited unless you ask me and link back to Forever Decorating! Site for credit. Unless otherwise indicated, all images and content contained in this blog are copyrighted property of Forever Decorating! The junk style one board tool box build. Lighting up my life with a white twig chandelier. Salvaged barnwood headboard. Lately we've been getting more requests for furniture DIY projects.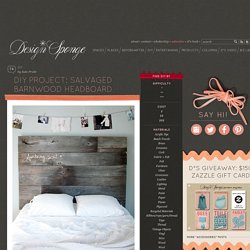 Luckily this awesome tutorial from Sarah Torrence of 508 Restoration & Design for a salvaged barnwood headboard landed in my inbox, and was just too pretty to pass up. Due to their size and the amount of use they receive, headboards can be intimidating, even if the form is fairly straightforward. Sarah had demystified the process and given us a great starter project for anyone looking to give their bedroom a bit of that rustic, organic feel a perfect quick and easy refresh for fall.
---