+++
iGNANT
burgerness
December 19, 2013 Cookies. Make them. Happy holidays! (Credit: Michael Graydon + Nikole Herriott) November 20, 2013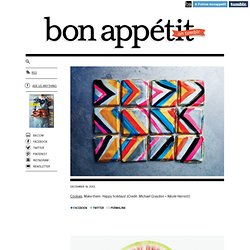 Bon Appétit
Soledad
Zeutch
Fashion Copious
Magazine mode, beauté, joaillerie, défilés, culture, sorties, votre magazine mode Vogue.fr
FFFFOUND!
infographies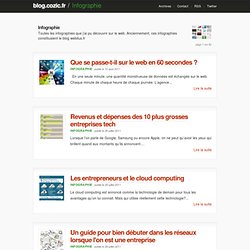 En une seule minute, une quantité monstrueuse de données est échangée sur le web. Chaque minute de chaque heure de chaque journée. L'agence... Lorsque l'on parle de Google, Samsung ou encore Apple, on ne peut qu'avoir les yeux qui brillent quand aux montants qu'ils annoncent.... Internet évolue de jour en jour (que ce soit d'un point de vue vitesse de connexion ou encore couverture). Cette infographie présente la carte...
aesthetics
Logo Faves | Logo Inspiration Gallery
GOOD
Frankie Magazine - Australian Fashion Blog | Travel, Food & Music | News, Trends & Events
the style files
Coverjunkie
Cool Hunting
The Cool Hunter
today and tomorrow
*NOTCOT in travel - 10.21.13 - 0 Notes Seattle Adventures: Boeing Factory Tour One of our favorite discoveries in Seattle - Boeing Factory Tour in Everett, WA! It's only about 30 minutes north of Seattle, and the sheer scale of the space and the planes and the factory in motion is mind blowing. *NOTCOT in sponsored - 10.18.13 - 2 Notes
NOTCOT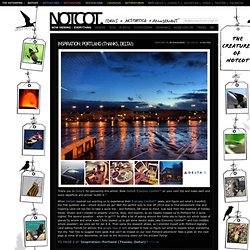 Luna Bazaar is one of those sites that we easily get lost in. Especially when it comes to shopping for wedding and party decor. You can honestly plan, and buy your entire wedding from their selection of pretty parasols, lanterns, festive lights, favor ideas, paper poms and lots lots more. And their poms and fans pair so nicely with some of our favorite wedding details of late, we couldn't help but share. So many colors and textures to match any wedding style!
100 Layer Cake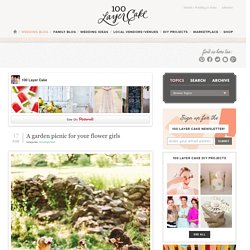 Quoteskine
Fashion Copious
Eat Drink Chic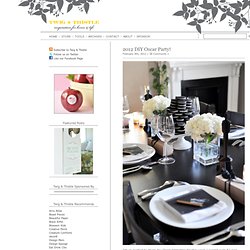 Twig & Thistle
I'm so excited to share my Oscar printables for this year! I wasn't sure if I was even going to do them but I've been getting a ton of requests for them and I got really excited about updating the set. The theme this year is black, white, gold and kraft paper. I know, super original, but I think the design is a playful mix of formal and slightly rustic hints. This year's entry contains invites, paper oscar statuettes, popcorn boxes, drink tags and of course ballots; everything you need to throw a red carpet party in style!
CMYBacon
Coverjunkie
It's Nice That