+++
iGNANT. Burgerness. Bon Appétit. December 19, 2013 Cookies.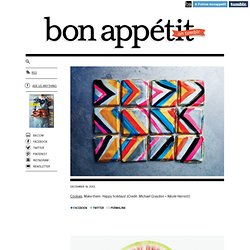 Make them. Happy holidays! (Credit: Michael Graydon + Nikole Herriott) November 20, 2013. Zeutch. Fashion Copious. FFFFOUND! Infographies. En une seule minute, une quantité monstrueuse de données est échangée sur le web.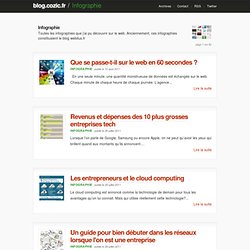 Chaque minute de chaque heure de chaque journée. L'agence... Lorsque l'on parle de Google, Samsung ou encore Apple, on ne peut qu'avoir les yeux qui brillent quand aux montants qu'ils annoncent.... Le cloud computing est annoncé comme la technologie de demain pour tous les avantages qu'on lui connait. Mais qui utilise réellement cette technologie?... Aesthetics. Logo Faves | Logo Inspiration Gallery. GOOD. Frankie Magazine - Australian Fashion Blog | Travel, Food & Music | News, Trends & Events. The style files. Coverjunkie. Cool Hunting. The Cool Hunter. Today and tomorrow. NOTCOT. *NOTCOT in sponsored - 01.14.14 - 0 Notes Thank you to Delta® for sponsoring this article.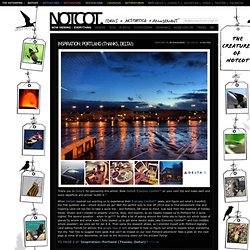 Book Delta® Economy Comfort™ on your next trip and make each and every departure and arrival "worth it." When Delta® reached out wanting us to experience their Economy Comfort™ seats, and figure out what's #worthit, the first question was - where should we go? Well the perfect way to kick off 2014 was to find somewhere new and inspiring (and not too far) to take a quick trip - and Portland, OR came to mind. 100 Layer Cake. Question, cakies: Is there any city in the world more romantic than Paris?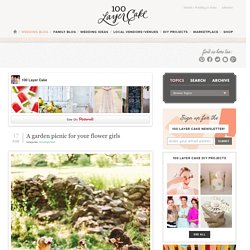 Guess that was kind of a rhetorical question, because we all know the answer. Cozbi + Nicholas know what's up. These two wanted to celebrate their anniversary in a big way, so they jetted off from Seattle to Paris, where they also spent their honeymoon six years earlier. Cozbi fashioned a bouquet out of flowers from a nearby market; they made a picnic of macaroons, cheeses, crackers, and Champagne; and set off for a sunset stroll with Karen Kristian Photography in tow. Quoteskine. Fashion Copious. Eat Drink Chic. Twig & Thistle. I'm so excited to share my Oscar printables for this year!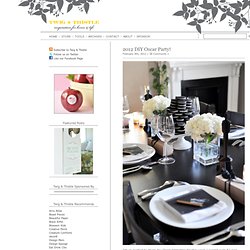 I wasn't sure if I was even going to do them but I've been getting a ton of requests for them and I got really excited about updating the set. The theme this year is black, white, gold and kraft paper. I know, super original, but I think the design is a playful mix of formal and slightly rustic hints. This year's entry contains invites, paper oscar statuettes, popcorn boxes, drink tags and of course ballots; everything you need to throw a red carpet party in style! Coverjunkie. It's Nice That.
---