+++
iGNANT
burgerness
December 19, 2013 Cookies. Make them. Happy holidays! (Credit: Michael Graydon + Nikole Herriott) November 20, 2013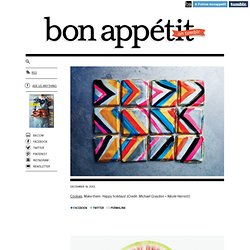 Bon Appétit
Soledad
Zeutch
Clicking around your site a bit, I landed on another Kubrick article I hadn't read before, one in which you talk about what he didn't do in the end (projects) and some of your favorite films of his and why....I wanted to just mention something, and one, is that I agree with the one comment on that article stating you should give Eyes Wide Shut another chance... but I also think, there is more to Lolita than what we get if looked through the proper lens and bunched together with the work from then onI have been reading a lot about esoterics, gnosticism and alchemy as well some of the goings on behind the closed doors of our world and it seems that our friend Kubrick truly had his finger on the pulse of something that was not readily available to the viewer with an untrained eye.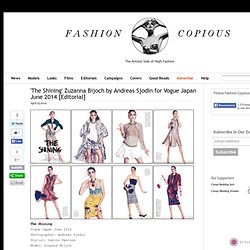 Fashion Copious
Magazine mode, beauté, joaillerie, défilés, culture, sorties, votre magazine mode Vogue.fr
FFFFOUND!
infographies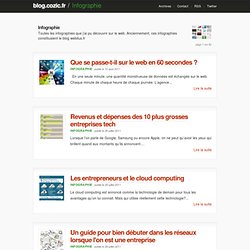 En une seule minute, une quantité monstrueuse de données est échangée sur le web. Chaque minute de chaque heure de chaque journée. L'agence... Lorsque l'on parle de Google, Samsung ou encore Apple, on ne peut qu'avoir les yeux qui brillent quand aux montants qu'ils annoncent.... Le cloud computing est annoncé comme la technologie de demain pour tous les avantages qu'on lui connait. Mais qui utilise réellement cette technologie?...
aesthetics
Logo Faves | Logo Inspiration Gallery
GOOD
Frankie Magazine - Australian Fashion Blog | Travel, Food & Music | News, Trends & Events
This laid-back wood-clad bungalow on Cape Town's Bakoven beach oozes seaside style. The lucky owners are Cathy, Mike and their three children. A lover of bargain finds, the resourceful Cathy did the interiors herself.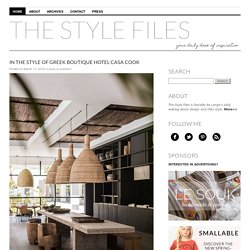 the style files
Coverjunkie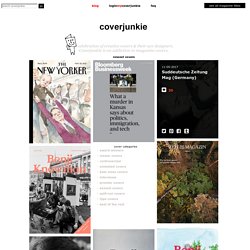 newest covers show me some love also possible to save this cover, see loginmycoverjunkie Metropoli (Spain) New York Times Mag (US) Volkskrant Magazine (Netherlands)
Cool Hunting
I'm a cadillac charged article. by Michael Slenske Two decades ago, New York-based light sculptor Leo Villareal attended Burning Man (the annual week-long art event in Black Rock City, Nevada, which culminates around a wooden sculpture of a man set on fire) and the experience changed his life.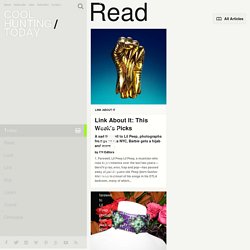 More than 400 invited guests attended the opening event of The Art Hunter in Sydney on Tuesday night. The Art Hunter launch is a collaboration between The Cool Hunter and Jaguar, and the opening night was also the Australian debut of the spectacular Jaguar C-X17 concept car. To present The Art Hunter, we engaged our dream team of collaborators, led by the incomparable Natalie Longeon and Peter Pengly from The Artistry (they designed and executed our Summer Lovers Rotate store as well), to transform a 500 m2 warehouse in Alexandria into a genuinely exciting, temporary three-week art exhibition experience. The Art Hunter is not a white-walled space where you quietly walk past pieces of art. Instead, it is an eclectic and vibrant environment where every wall is a different color (by our paint sponsor Taubmans), where there is no natural light and where the work of more than 40 artists, curated by us, is not only on display but also for sale.
The Cool Hunter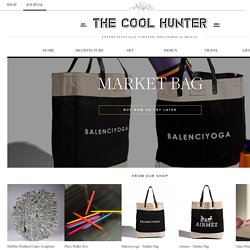 today and tomorrow
Keys Jacket March 14th, 2014 I'm fascinated by this jacket. Can't explain why. I just am.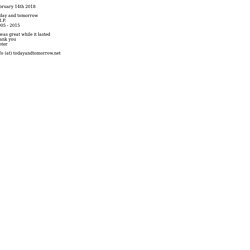 Homesickness Fighting Tech This post is brought to you by Sheraton. Click here to explore Sheraton Club. It's amazing what you can do at home… while away from home these days! In fact, it feels like it gets harder and harder to get homesick even while bouncing around the globe.
NOTCOT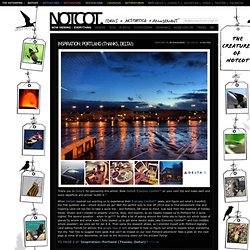 Question, cakies: Is there any city in the world more romantic than Paris? Guess that was kind of a rhetorical question, because we all know the answer. Cozbi + Nicholas know what's up. These two wanted to celebrate their anniversary in a big way, so they jetted off from Seattle to Paris, where they also spent their honeymoon six years earlier. Cozbi fashioned a bouquet out of flowers from a nearby market; they made a picnic of macaroons, cheeses, crackers, and Champagne; and set off for a sunset stroll with Karen Kristian Photography in tow.
100 Layer Cake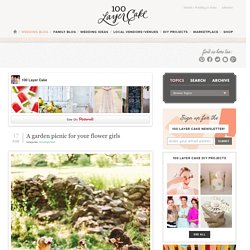 Quoteskine
Fashion Copious
We're heading into the time of year that Australians commonly refer to as the 'Silly Season'. The Christmas and holiday season is when everything goes a wee bit pear-shaped.. but in a good way. It's my favourite time of year. Something about the mass festivity provides ample heart cockle warm-age. I find even the uber-tacky tinsel laden shop windows and garish clashes of red and green not only tolerable but, strangely, endearing. I feel a particular kinship with the season.
Eat Drink Chic
Twig & Thistle
I'm so excited to share my Oscar printables for this year! I wasn't sure if I was even going to do them but I've been getting a ton of requests for them and I got really excited about updating the set. The theme this year is black, white, gold and kraft paper. I know, super original, but I think the design is a playful mix of formal and slightly rustic hints. This year's entry contains invites, paper oscar statuettes, popcorn boxes, drink tags and of course ballots; everything you need to throw a red carpet party in style!
CMYBacon
Coverjunkie
It's Nice That