Apps webs interesantes
YMDOD - Your Message Destroyed On Delivery
Binary Code Translator
50+ Useful Google Chrome Extensions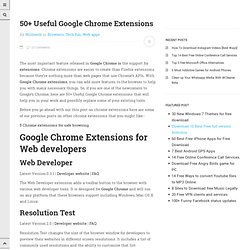 The most important feature released in Google Chrome is the support for extensions. Chrome extensions are easier to create than Firefox extensions because they're nothing more than web pages that use Chrome's APIs. With Google Chrome extensions, you can add more features to the browser to help you with many necessary things. So, if you are one of the newcomers to Google's Chrome, here are 50+ Useful Google Chrome extensions that will help you in your work and possibly replace some of your existing tools.
Take Something Literally on Kongregate
Check your security settings Connection issues are typically caused by security settings on your network or computer. Check that your firewall or router has port 5222 open and allowing traffic. If you are on a school or office network, you may need to contact your network administrator to make the necessary changes. Is your version of Flash current? Some old versions of Flash don't work well with our new chat application. You can go to http://get.adobe.com/flashplayer/ to get the newest version.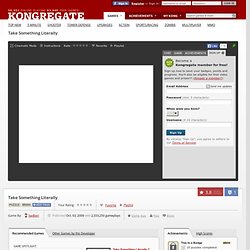 Noticias al instante | gNewsInstant.com
Office - Windows Live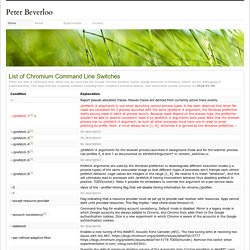 How to use a command line switch? The Chromium Team has made a page on which they briefly explain how to use these switches. Conditions These are rather technical. While most are pretty self-explanatory, keep in mind that any condition means that a switch isn't always available.
Edit this Fiddle - jsFiddle - Online Editor for the Web (JavaScript, MooTools, jQuery, Prototype, YUI, Glow and Dojo, HTML, CSS)
Su TarjetaClave - ¡32.802 Impresas a la fecha!
Conversor entidades html - Utilidades Web
When I posted my how-to on installing the demo web apps Google includes in Chrome the other day, several commenters decided to edit the code and pack icons into their own .CRX files for web apps they use frequently. I've done the same, and they're all linked after the break for everyone to install and enjoy! A few things to remember: 1) You must enable apps support to use these. Check the first how-to post if you don't know how to do that.
More Google Chrome web apps for you to enjoy!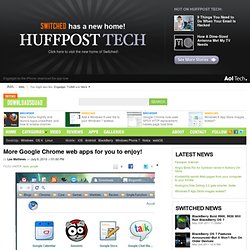 Multiuser Sketchpad
Twitter vs. Identi.ca. O ¿Por qué Identi.ca es mejor que Twitter? | chicafriki.org