Chicken
Holy Yum Chicken
If you have never made anything from my blog, drop everything and make this for dinner tonight. I'm telling you, YOU.WILL.NOT.REGRET.IT. I've made this chicken 3 times already. 3 times in ONE WEEK. I'm completely, utterly, addicted to it.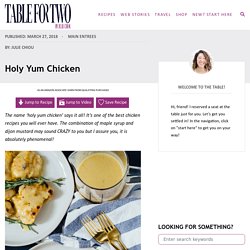 Chinese Orange Chicken - Damn Delicious
Not even Panda Express can beat this homemade orange chicken! Today was just one of those days. My photography shoot went awry. I burned myself when frying an egg. There was an ant party in my kitchen trash. I hit the worst kind of traffic on a Saturday afternoon for a 3 mile drive.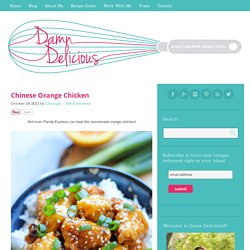 Ingredients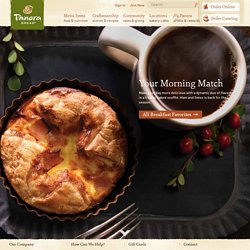 MyPanera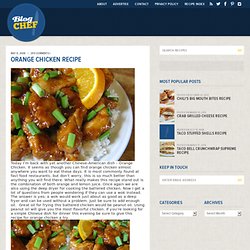 Today I'm back with yet another Chinese-American dish – Orange Chicken. It seems as though you can find orange chicken almost anywhere you want to eat these days.
Orange Chicken Recipe
Ingredients 3 tablespoons unsalted butter , plus more for the dish 2 1/2 cups shredded rotisserie chicken 1 1/2 cups ricotta cheese 3/4 cup grated parmesan cheese , plus more for serving 1/4 cup chopped fresh herbs (such as parsley , dill, chives or mint) Kosher salt and freshly ground pepper 8 store-bought crepes (about 9 inches each) 1 shallot, sliced 1/2 pound asparagus , trimmed and cut into pieces 3/4 cup low-sodium chicken broth 1 teaspoon finely grated lemon zest
Chicken and Asparagus Crepes Recipe : Food Network Kitchens
I am over the moon with coconut.
Coconut Crusted Chicken Tenders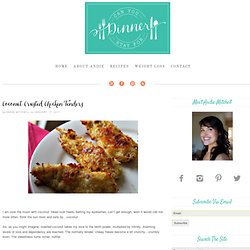 Yep, it's Thursday, and I normally post something for Thrifty Thursday.
Chicken Breasts Sauteed in Butter [Supremes de Volaille a Brun]
Mediterranean Chicken
Absolutely delicious!
Poultry
Chicken in Walnut Sauce
Other than Asian dishes, I haven't experimented much with nuts in cooking. Baking yes, of course, but not in savory dishes. The title of the recipe intrigued me immediately.
This chicken has just the right amount of zesty flavor from the Dijon mustard, and coated with panko bread crumbs and fresh herbs, this is an easy dinner to please the masses.
Baked Chicken with Parmesan and Herbs