Sites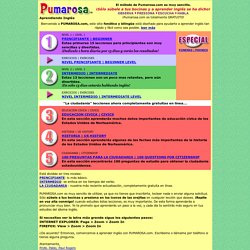 Está dividido en tres niveles: PRINCIPIANTE: lo más básico. INTERMEDIO: se enfoca en los tiempos del verbo. LA CIUDADANIA : nuestra más reciente actualización, completamente gratuita en línea.
Pumarosa.com Escuela Bilingue Interactiva Gratuita para estudiantes de habla hispana
Cuentos Cortos en ingles gratis, historias en ingles, free Short Stories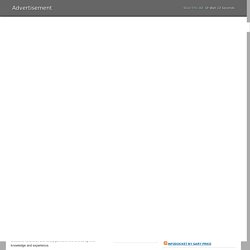 Library People News from Princeton U. to Fullerton, CA By LJ on April 11, 2014 Leave a Comment Stephen Abram joins the board of Librarians Without Borders; Robert Wolven wins 2014 Melvil Dewey Medal; Mindy Hackner is named Director, North Adams Public Library, MA; and more new hires, promotions, retirements, and obituaries from the April 1, 2014, issue of Library Journal.