Retro vintage
Everywhere we go, we build. We leave ruins of our lives and culture behind like the cast-off skins of snakes, so that when we die, these cast-offs live on beyond us. They become monuments to us and what we were. They accumulate like coral, each generation laying down a new layer of cultural sediment for the next generation to live upon, above, around.
Ruins Gallery | Michael John Grist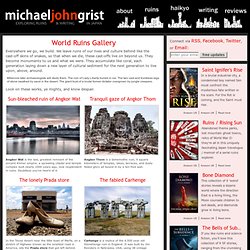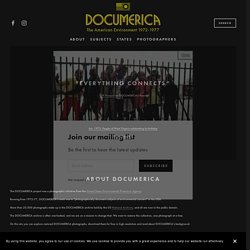 Our book "Retronaut - The Photographic Time Machine" (National Geographic): Available to pre-order now Chris Book Add to favourites Latest capsules June 9th 1959: Previously unseen pictures of Carole King
We've written before about the challenges of collecting vinyl - I've joked that those around us probably regard our hobby as a "lifestyle choice". There are the slings and arrows each of us face in trying to put together our ultimate music collection, but the problem that we all face is where to stow all of those damned records. They're large (okay... not along the Z axis), they're heavy, and you need to store them in a way that you can still read the spines. Let's assume that you're beyond the ol' cinder bricks and glass blocks stage of storage solutions. You can of course build something perfect from scratch (provided that your significant other lets you touch power tools), but lots of us crave an out-of-the-box solution.