Cupcakes
Snickerdoodle Cupcakes. Pumpkin Pie Muffins. I love to bake in muffin tins.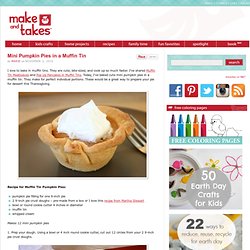 They are cute, bite-sized, and cook up so much faster. I've shared Muffin Tin Meatloaves and Pop Up Pancakes in Muffin Tins. Snickerdoodle Muffins. Snickerdoodle Muffins I have been obsessed with Pinterest lately!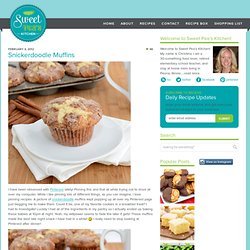 Pinning this and that all while trying not to drool all over my computer. While I like pinning lots of different things, as you can imagine, I love pinning recipes. 14 Cupcakes Disguised As Other Food. Chocolate Chip Cookie Dough Cupcakes. Easter Cupcakes in Eggshell. I watched my Grandmother's face when she realized that I hadn't handed her a hard boiled egg but rather a cake baked inside a real egg shell.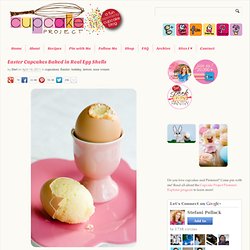 Her eyes were filled with wonder and I could envision what she must have looked like as a tyke the very first time she saw a red balloon float across the sky or the the trunk of a giant elephant spewing a stream of water. "Crack it on the table," I told her.
---