Utility
Life Hacks. 50 Things Everyone Should Know. By Mark and Angel Self-reliance is a vital key to living a healthy, productive life.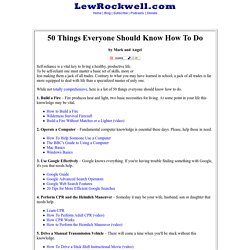 To be self-reliant one must master a basic set of skills, more or less making them a jack of all trades. Contrary to what you may have learned in school, a jack of all trades is far more equipped to deal with life than a specialized master of only one. While not totally comprehensive. You're Bored? That's So AWESOME. - Fevered Mutterings – Fevered Mutterings. So…I saw your tweet.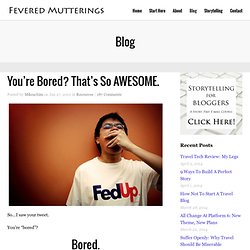 You're "bored"? I am…absolutely floored. Hopelessly lost in admiration! Amazing Fact Generator. Packing Clothes :: One Bag - StumbleUpon. I travel light; as light, that is, as a man can travel who will still carry his body around because of its sentimental value.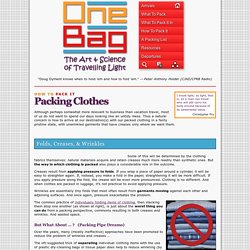 How To Pack It Although perhaps somewhat more relevant to business than vacation travel, most of us do not want to spend our days looking like an untidy mess. Thus a natural concern is how to arrive at our destination(s) with our packed clothing in a fairly pristine state, with unwrinkled garments that have creases only where we want them. Folds, Creases, & Wrinkles Some of this will be determined by the clothing fabrics themselves: natural materials acquire and retain creases much more readily than synthetic ones. 45+ Exceptionally Useful Free Handwritten Fonts. Should Handwritten Fonts be used in web design?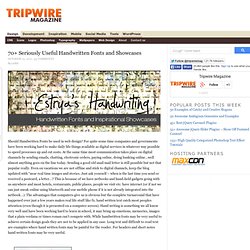 For quite some time companies and governments have been working hard to make daily life things available as digital services in whatever way possible to speed processes up and cut costs. At the same time most communication takes place on digital channels by sending emails, chatting, electronic orders, paying online, doing banking online…well almost anything goes on the line today. Sending a good old snail mail letter is still possible but not that popular really. Even on vacations we are not offline and stick to digital channels, keep the blog updated with "near real time images and stories. Just ask yourself – when is the last time you send or received a postcard, a letter…?
---