Hats & Accesories
Copper River Bags
Replica Movie, TV & Burlesque Hats - ANDRÉ Ladies Designer Hat - Straw, FurFelt, WoolFelt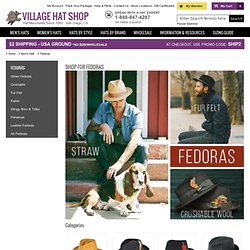 In the late 1970s, when we were preparing to open our first hat store, my alliterative friends were encouraging me to name the business "Freddie's Fedoras". We laughed about it then, but given the success of this style in a post Indiana Jones world, it may have been a very good name (albeit limited given the breadth of our selection). "Fedora" comes by its name from the heroine (as well as the play's title) of Victorian Sardou's drama presented in Paris in 1882. Of course the style is iconic as the men's hat style in the Western world for the first half of the 20th Century. For an interesting read on the rise and fall of the Fedora, I suggest Neil Steinberg's Hatless JACK: the President, the Fedora, and the History of an American style .
Fedora Hats
Wool Big Apple| New York Hat Co.To Go
Marquee collection leather wristbands with buckles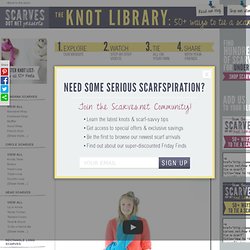 Hello there! Welcome to The Knot Library. Are you ready to knot, twist, tie, tuck, loop, braid, fold, and fluff with Scarves Dot Net? We compiled over 50 (and counting!) different ways to tie a scarf, so chances are we have a new knot or two for you!
Nice ties. Nice Price. Nice package. Good design doesn't have to cost an arm and a leg.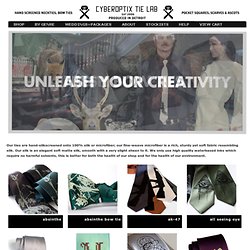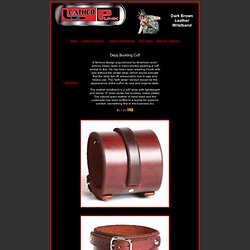 Depp Buckling Cuff A famous design popularized by American actor, Johnny Depp, seen in many photos wearing a cuff similar to this. He has been seen wearing it both with and without the center strap, which would indicate that the strap fell off, presumably due to age and heavy use. The "with strap" version would be the appearance of the cuff in its new and original state. The leather wristband is 2 3/8" wide with lightweight and sturdy .5" wide center bar buckles, nickel plated.
Johnny Depp Leather Wristband, Dark Brown Leather Cuff
Johnny Depp Wristbands Cuffs, Elliott Smith Wristbands, Handcrafted Tan Leather Belts & Leather Accessories
Gonzo Pendant in White Gold
Gonzo Wear at gonzostore.com - your only source for OFFICIAL Dr. Hunter S. Thompson / Gonzo Apparel and Merchandise