Corporate Blogging
Practical Guide To Starting A Corporate Blog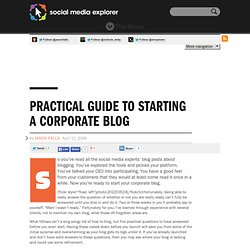 So you've read all the social media experts' blog posts about blogging. You've explored the tools and picked your platform. You've talked your CEO into participating.
The 10 Best Corporate Blogs in the World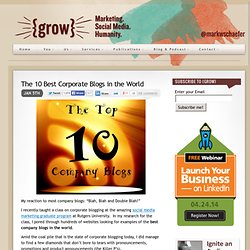 My reaction to most company blogs: "Blah, Blah and Double Blah!" I recently taught a class on corporate blogging at the amazing social media marketing graduate program at Rutgers University.
Blogging has come a long way during the past few years.
The Benefits of Corporate Blogging by MMI Public Relations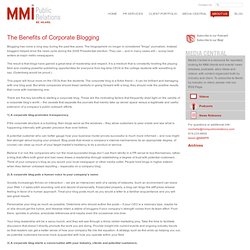 Corporate blogging disadvantages: arguments against blogging in enterprises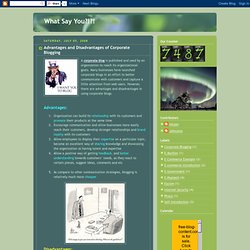 What Say You?!?!: Advantages and Disadvantages of Corporate Blogging
A corporate blog is published and used by an organization to reach its organizational goals. Many businesses have launched corporate blogs in an effort to better communicate with customers and capture a little attention from web users.