Youth contributors
Jehad Nga Photography. Naziha Arebi. Voting day in three of Tripoli's Tawergha camps for internally displaced refugees.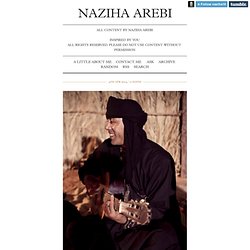 For three years they have been living in the camps shelter, short of water, sanitation and food and often afraid to leave for fear of intimidation and violence. Due to the fighting during the war, the towns use by Gadaffi forces and the close proximity to Misrata they are unable to return home, a town that now resembles a ghost town. Toronto for a Free Libya - www.libyatoronto.com - Supporting the February 17th Libyan Revolution and the Libyan people. email: info, twitter: @libyatoronto.
News from the Embassy | Embassy of the United States Tripoli, Libya. Public Affairs Office Preeminent Libyan Fashion Designer Ms.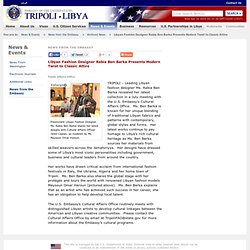 Rabia Ben Barka shares her latest designs with Cultural Affairs Officer Jared Caplan, as modeled by Ms. Maysoun Omar Haroun. TRIPOLI – Leading Libyan fashion designer Ms.
Inspired
Youths See All Parental Control Negatively When There's A Lot Of It. KhadijaTeri.
---