Research final
The history of computer data storage, in pictures. Nowadays we are used to having hundreds of gigabytes of storage capacity in our computers.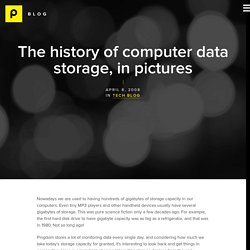 Even tiny MP3 players and other handheld devices usually have several gigabytes of storage. This was pure science fiction only a few decades ago. For example, the first hard disk drive to have gigabyte capacity was as big as a refrigerator, and that was in 1980. Computing History Displays - The University of Auckland - Historydisplays - FifthFloor - MagneticDataStorage. Magnetic tape recording was a technology available for use by the first computers.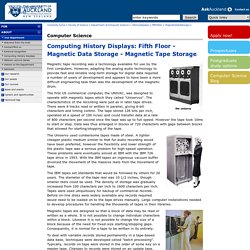 However, adapting the analog audio technology to provide fast and reliable long-term storage for digital data required a number of years of development and appears to have been a more difficult engineering task than was the development of the magnetic drum. The first US commercial computer, the UNIVAC, was designed to operate with magnetic tapes which they called "Uniservos".
The characteristics of the recording were just as in later tape drives. There were 8 tracks read or written in parallel, giving 6-bit characters and timing control. Godspeed Furniture. Art and the internet: When the virtual is more real than the physical. Curiouser and Curiouser: Handmade QR Codes Pop Up in NYC.
Curiouser & Cursor: Handmade QR Codes Pop Up in NYC Article by Delana, filed under Guerilla Ads & Marketing in the Design category.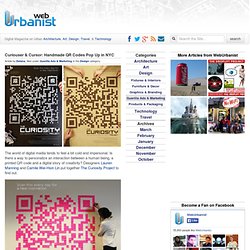 The world of digital media tends to feel a bit cold and impersonal. Is there a way to personalize an interaction between a human being, a printed QR code and a digital story of creativity? The Internet as Art. Korea's Tesco reinvents grocery shopping with QR-code "stores" – Cell Phones & Mobile Device Technology News & Updates. There's just no time to make a trip to the grocery store some weeks.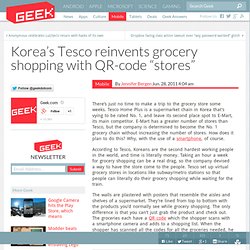 Tesco Home Plus is a supermarket chain in Korea that's vying to be rated No. 1, and leave its second place spot to E-Mart, its main competitor. E-Mart has a greater number of stores than Tesco, but the company is determined to become the No. 1 grocery chain without increasing the number of stores. How does it plan to do this? Why, with the use of a smartphone, of course. Japan Marketing News: Luxury brands, QR codes and cell phone commerce. If you have any interest in e-tailing, e-marketing, marketing technology or fashion, check this out.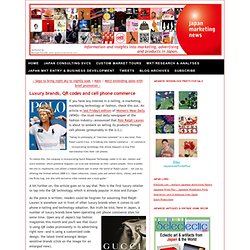 An article in last Friday's edition of Women's Wear Daily (WWD)—the must-read daily newspaper of the fashion industry—announced that Polo Ralph Lauren is about to embark on selling its products through cell phones (presumably in the U.S.). "Taking its philosophy of "merchan-tainment" to a new level, Polo Ralph Lauren Corp. is breaking into mobile commerce — m-commerce — incorporating technology that allows shoppers to buy Polo merchandise from their cell phones. Illusions Orkut Scraps - Illusions Scrap Graphics. Illusion Orkut Scraps - Illusion Scrap Images Illusions Scrap Graphics and Image Codes - Scroll all the way down to view all of our Orkut Illusions Scrap graphics.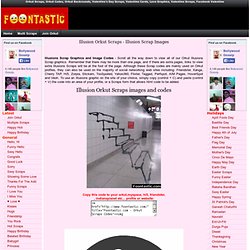 Remember that there may be more than one page, and if there are extra pages, links to view extra Illusions Scraps will be at the foot of the page. Although these Scrap codes are mainly used on Orkut profiles, they can also be used on the majority of social networking web sites including: Friendster, Xanga, Cherry TAP, Hi5, Zorpia, Stickam, TooSpoiled, Yahoo360, Flixter, Tagged, Perfspot, AIM Pages, HoverSpot and Veoh.
To use an Illusions graphic on the site of your choice, simply copy (control + C) and paste (control + V) the code into an area of your profile, or a Scraps form that allows html code to be added. Copy this code to your orkut,myspace, hi5, friendster,, indiansplanet etc... profile or website: FREE Culture and Fashion Dissertation Topics. Need a Good Dissertation Topic?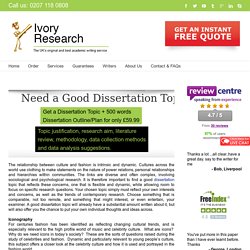 Get a Dissertation Topic + 500 words Dissertation Outline/Plan for only £59.99 Topic justification, research aim, literature review, methodology, data collection methods and data analysis suggestions. Need A Dissertation Proposal? Computer Data Storage Through the Ages -- From Punch Cards to Blu-Ray. Your next build may very well come configured with dual-SSD drives in a RAID 0 array for the OS, a gluttonous 2TB SATA HDD for storage duties, and a Blu-ray optical drive for movie watching and HD backups.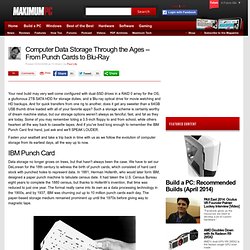 And for quick transfers from one rig to another, does it get any sweeter than a 64GB USB thumb drive loaded with all of your favorite apps? Such a storage scheme is certainly worthy of dream machine status, but our storage options weren't always as fanciful, fast, and fat as they are today. Some of you may remember toting a 3.5-inch floppy to and from school, while others hearken all the way back to cassette tapes. Geekologie. History of data storage. If you're new here, you may want to subscribe to our feed, or like us on Facebook for updates.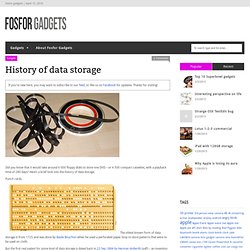 Thanks for visiting! Did you know that it would take around 6 000 floppy disks to store one DVD – or 4 500 compact cassettes, with a playback time of 280 days? Here's a brief look into the history of data storage. Punch cards. The history of (computer) storage. From the beginning of mankind, man tried to find a way to store information for the following generations.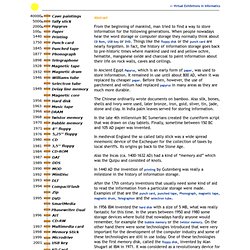 When people nowadays hear the word storage or computer storage they normally think about CD Rom, USB key or DVD. Things like the floppy disk or the punch card are nearly forgotten. In fact, the history of information storage goes back to pre-historic times where mankind used red and yellow ochre, hematite, manganese oxide and charcoal to paint information about their life on rock walls, caves and ceilings. In Ancient Egypt Papyrus, which is an early form of paper, was used to store information.
---