Research final
Royal Pingdom: The history of computer data storage, in pictures | Royal Pingdom
Nowadays we are used to having hundreds of gigabytes of storage capacity in our computers. Even tiny MP3 players and other handheld devices usually have several gigabytes of storage. This was pure science fiction only a few decades ago. For example, the first hard disk drive to have gigabyte capacity was as big as a refrigerator, and that was in 1980.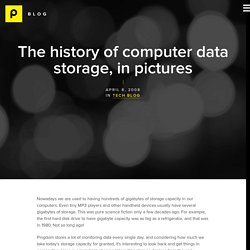 Computing History Displays - The University of Auckland - Historydisplays - FifthFloor - MagneticDataStorage
Magnetic tape recording was a technology available for use by the first computers.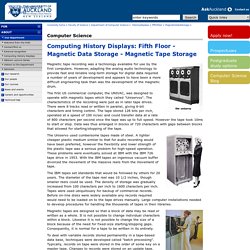 Godspeed Furniture
Art and the internet: When the virtual is more real than the physical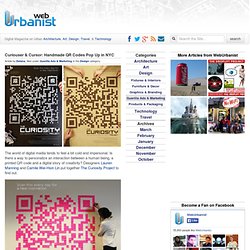 Curiouser and Curiouser: Handmade QR Codes Pop Up in NYC
Curiouser & Cursor: Handmade QR Codes Pop Up in NYC
The Internet as Art
There's just no time to make a trip to the grocery store some weeks.
Korea's Tesco reinvents grocery shopping with QR-code "stores" – Cell Phones & Mobile Device Technology News & Updates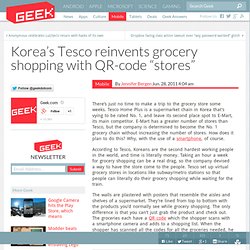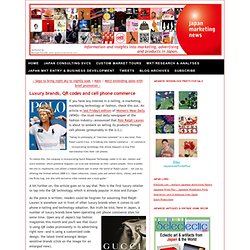 If you have any interest in e-tailing, e-marketing, marketing technology or fashion, check this out. An article in last Friday's edition of Women's Wear Daily (WWD)—the must-read daily newspaper of the fashion industry—announced that Polo Ralph Lauren is about to embark on selling its products through cell phones (presumably in the U.S.). "Taking its philosophy of "merchan-tainment" to a new level, Polo Ralph Lauren Corp. is breaking into mobile commerce — m-commerce — incorporating technology that allows shoppers to buy Polo merchandise from their cell phones.
Japan Marketing News: Luxury brands, QR codes and cell phone commerce
Illusion Orkut Scraps - Illusion Scrap Images Illusions Scrap Graphics and Image Codes - Scroll all the way down to view all of our Orkut Illusions Scrap graphics.
Illusions Orkut Scraps - Illusions Scrap Graphics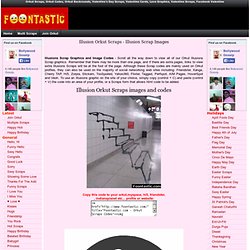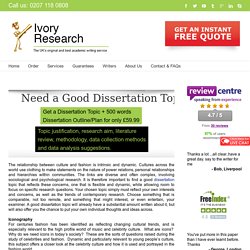 FREE Culture and Fashion Dissertation Topics
Revolution Slider Error: Slider with alias DTopics not found. Maybe you mean: 'DTopics+getquote' or 'full width' or 'fullwidth' or 'fullwidth3' or 'slider4' or 'fullwidth5' or 'fullwidth6' or 'slider7' or 'slider8' or 'slider9' or 'DTopics+getquote' or 'NeedHelp' or 'DTopics + Get Started + DTO' or 'newhome' or 'christmas' or 'test' or 'DTopics2' or 'christmas2' or 'NEWYEAR2014' or 'home2014jan' The relationship between culture and fashion is intrinsic and dynamic.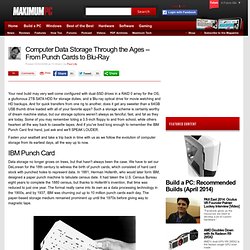 Computer Data Storage Through the Ages -- From Punch Cards to Blu-Ray
Your next build may very well come configured with dual-SSD drives in a RAID 0 array for the OS, a gluttonous 2TB SATA HDD for storage duties, and a Blu-ray optical drive for movie watching and HD backups.
Geekologie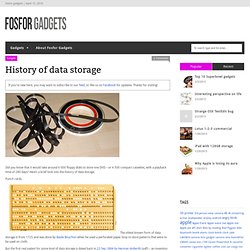 History of data storage
If you're new here, you may want to subscribe to our feed, or like us on Facebook for updates. Thanks for visiting! Did you know that it would take around 6 000 floppy disks to store one DVD – or 4 500 compact cassettes, with a playback time of 280 days? Here's a brief look into the history of data storage. Punch cards
From the beginning of mankind, man tried to find a way to store information for the following generations.
The history of (computer) storage