Organizations for Women
National Organization for Women (NOW)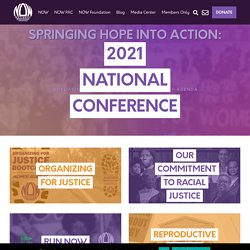 Clinic Buffer Zones at Risk in Massachusetts Case Before Supreme Court - The U.S. Supreme Court on Wednesday heard arguments in McCullen v. Coakley (Docket No. 12-1168) challenging a 2007 Massachusetts law that makes it a crime for speakers to enter or remain on a public way or sidewalk within 35 feet of an entrance, exit, or driveway of a reproductive health care facility. Fighting Back for RoeFind a local NOW chapter event marking the 41st anniversary of the landmark Roe v.
ERA: Welcome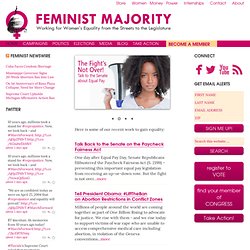 Feminist Majority
Here is some of our recent work to gain equality: Tell Your Senator: It's Time to End Pay Discrimination The Paycheck Fairness Act would close loopholes in the Equal Pay Act of 1963 to require employers to demonstrate that any pay differences between men and women doing the same work are based on legitimate business reasons, and not based on sex. The Act would also end pay secrecy by prohibiting retaliation against employees who share salary information. Women aren't living in a "Mad Men" episode, and we deserve equal pay. Let's get it done...more
Feminist Majority Foundation - Breaking News, Feminism from Affirmative Action to Sexual Harassment to Women's Sports
Welcome to the Global Women's Network - the Global Women's Network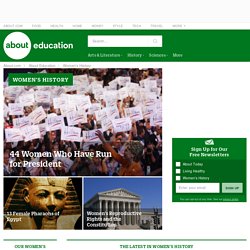 "There is no reason why the aeroplane should not open up a fruitful occupation for women. I see no reason they cannot realize handsome incomes by carrying passengers between adjacent towns, from parcel delivery, taking photographs or conducting schools of flying. Any of these things it is now possible to do."
NCWO