Iphone
This article has been updated. A more current list of tools can be found here: "30+ Tools for Building Mobile Apps." Please visit that page instead! These days, everyone wants to build their own iPhone applications, but not everyone knows how write the code necessary in order to create them.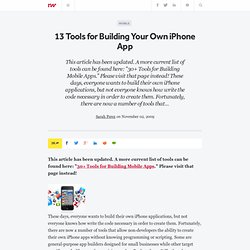 Débuter sur le développement iPhone | Blog d'un développeur multi-support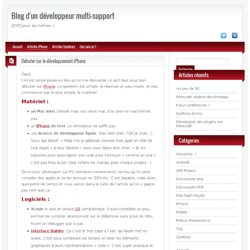 Salut, Il m'est arrivé plusieurs fois qu'on me demande ce qu'il faut pour bien débuter sur iPhone . La question est simple, la réponse un peu moins. Je vais commencer par le plus simple, le matériel. Matériel : un Mac intel . Désolé mais vos vieux mac à la cave ne marcheront pas. un iPhone de test .
Télécharger Mobicopter (AgencyNet.com) - gratuit -