Breakfast
Overnight Blueberry French Toast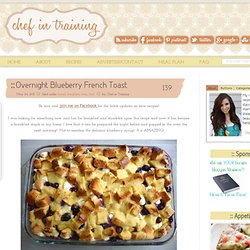 Be sure and join me on Facebook for the latest updates on new recipes! I was looking for something new and fun for breakfast and stumbled upon this recipe and now it has become a breakfast staple in my home.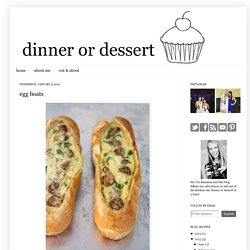 I'm back to my normal routine after being on vacation over Christmas for two whole weeks visiting my family in California. Every morning I was at my parents house, I'd toast a slice of sourdough and top it with pastrami and Havarti for breakfast. I can't tell you how much I loved being able to sit and enjoy a hot breakfast with a fresh cappuccino on a weekday! But now that I'm back at work, I rarely make time to fix myself breakfast during the week so I save all my breakfast cooking (and mimosa drinking) for the weekends.
dinner or dessert: egg boats
Baked Oatmeal Less Sugar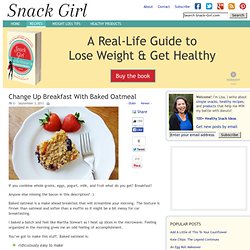 September 3, 2013 If you combine whole grains, eggs, yogurt, milk, and fruit what do you get? Breakfast! Anyone else missing the bacon in this description? :) Baked oatmeal is a make ahead breakfast that will streamline your morning.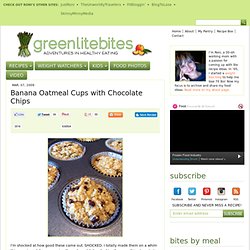 Banana Oatmeal Cups with Chocolate Chips
I'm shocked at how good these came out.
Healthy Coconut Oatmeal Recipe
Video: Baked Oatmeal II
Overnight Blueberry French Toast
Blueberry & Raspberry Baked Oatmeal Hi!
So, How's It Taste? » Blueberry & Raspberry Baked Oatmeal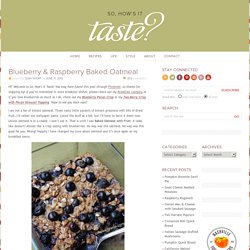 Get Your Greens Smoothie | Whole Foods Market
May 14, 2012
Soft Boiled Egg Recipe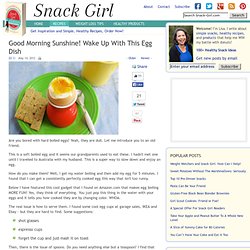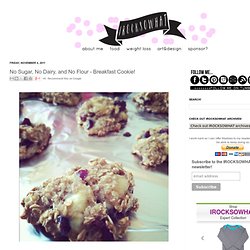 This is the best and most awesome breakfast cookie ever!
No Sugar, No Dairy, and No Flour - Breakfast Cookie!
Personal Sized Baked Oatmeal with Individual Toppings: Gluten Free & Diabetic Friendly Do you have picky family members?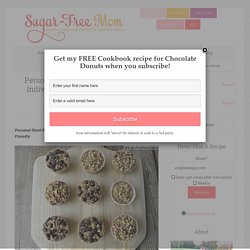 I wish I had the patience and talent to make my Grandma's banana bread.
artsy-fartsy mama: Easy Banana Bread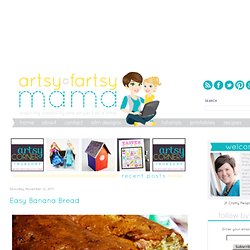 Baked French Toast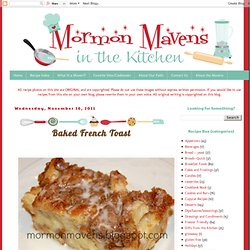 It's not my day to post a recipe, but I couldn't help sharing this absolutely delicious recipe with y'all! It. is. so. good.
Breakfast is important. Who can concentrate with a noisy tummy? Who can learn if their brain is craving nutrition? Who has time to make a breakfast that is healthy, full of vitamins, fiber and protein?
Purple Power Breakfast Shake - The Family Dinner by Laurie David
Carrot-Ginger-Orange Smoothie Recipe
The warm weather means we can't get enough of smoothies, and there's nothing like a cooling drink filled with the nutrients you need to get through the day.
Carrot Cake Waffles
Wouldn't it be cool if bakers got to choose flashy names like WWF Wrestlers?
Cake Mix + Fat-Free Liquid Egg Substitute PER SERVING (1 piece, 1/12th of cake): 181 calories, 3.25g fat, 337mg sodium, 34.5g carbs, <0.5g fiber, 19.5g sugars, 3.5g protein -- PointsPlus® value 5* Ingredients:1 box moist-style cake mix (15.25 - 18.25 oz.)1 cup fat-free liquid egg substitute (like Egg Beaters Original) Combine cake mix with egg substitute in a large bowl and add 1 cup water. Whisk thoroughly and transfer to a baking pan sprayed with nonstick spray; bake in the oven until a knife inserted into the center comes out clean. (Refer to cake-mix box for pan size and approximate bake time.) Best Flavor: Egg sub is like the little black dress of cake companions; it goes well with everything.
Hungry Girl - Friday Newsletter
Italian Eggs over Spinach and Polenta Recipe
Frittatas are my go-to egg breakfast recipe. You can make them with just about anything you have in your fridge.
» Easy Vegetable Frittata Recipe Vintage Mixer